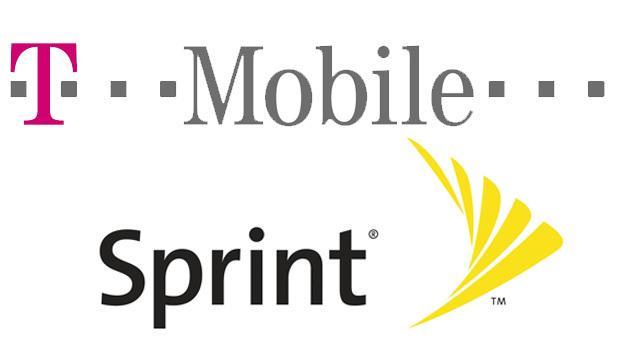 Here's some analyst fun to help start the week as Brett Feldman of Deutsche Bank calls for T-Mobile to pass Sprint thanks to the iPhone. In fact, Feldman calls for a $28 price target on T-Mobile USA stock based on a "significant" discount compared to the prices of AT&T and Verizon. As for the Sprint talk, Feldman believes T-Mobile's planned LTE upgrade will help it shoot past Sprint for third place.
We believe that TMUS' accelerated LTE build-out will enable it to continue stealing momentum from Sprint (whose LTE build-out has experienced delays) as the primary challenger to market leaders AT&T (T) and Verizon [Communications (VZ)]. For example, TMUS is on track to cover more than 100M POPs with LTE during 2Q13 and 200M POPs by YE13 using at least 10×10 MHz channel pairs and, in some markets, 20×20 MHz. In comparison, Sprint expects to cover 200M POPs with LTE by YE13 depending on backhaul availability, which could potentially slip this milestone into 1Q14. Further, Sprint's LTE network will initially have only 5×5 MHz channel pairs in the 1900 MHz band, enabling slower data speeds than TMUS' wider channels. Even when Sprints adds a separate 5×5 MHz channel pair in the 800 MHz band beginning in 4Q13, this will only boost capacity and in-building signal strength; it will not enable faster speeds. Over time, Sprint's LTE capacity and speeds could improve considerably depending on how its strategic options play out, but we believe that at least through 2014 TMUS will hold an advantage over Sprint in LTE services.
Furthermore, Feldman believes the addition of the iPhone will help T-Mobile gain back the customers it has lost in the last two years. In fact, Feldman believes the expansion of MetroPCS into 15 new markets could lead to another 5 million new customers in the next 2-3 years.
Currently, the MetroPCS brand is available in markets with a population of 105 million. The plan is to add 15 new markets this year that cover an additional 100 million people. Based on Metro's historical success at driving adoption of its brand, we believe the opportunity to win share in these new markets is material. For example, MetroPCS currently has 8.7% penetration in its existing markets. Historically, the carrier has shown rapid share gains when entering new markets, in some cases achieving 5% penetration within one year. We view that level of traction in new markets as unlikely due to increased competition within the prepaid segment. But we think it is possible that the brand could achieve that level of penetration in new markets within 2-3 years. This implies an ability to attract up to 5 million new customers to the MetroPCS brand during this time period.
Some will say Feldman is shooting for the stars on his predictions and I'd agree that his belief T-Mobile will pass Sprint is a tall order. The bottom line is that there is a lot that has to go right to see T-Mobile leap past Sprint. Still, anyone who takes a look at Sprint's 3G network would know there's plenty of opportunity for T-Mobile to showcase some speed and win customers over. Here's to hoping.