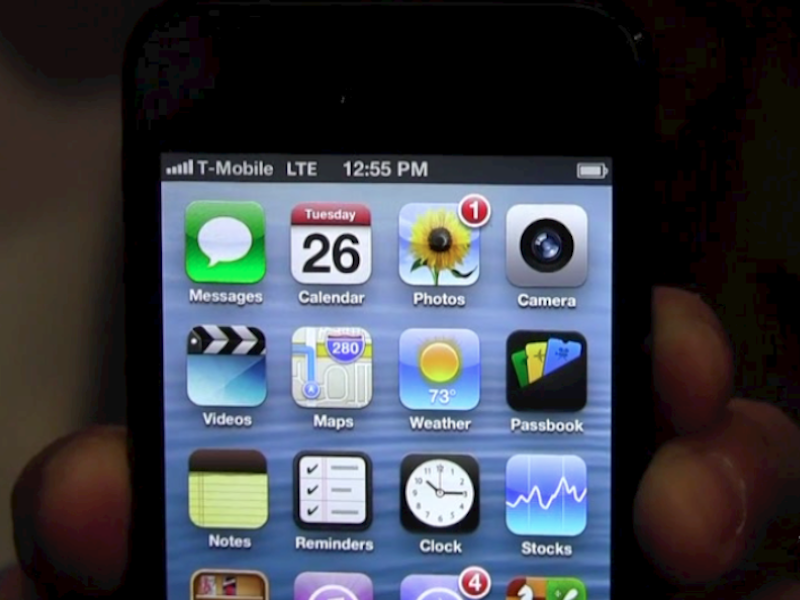 Update: As some of you have mentioned, there is no mention of LTE specifically in the body of the image below. Word from our sources is that this carrier update will enable LTE and it makes sense, given that  seven LTE markets are live and a carrier .ipcc update is all that's required to do so. 
As T-Mobile customers using unlocked AT&T or unlocked iPhone devices have had some lingering questions regarding their current device and LTE capability, we're happy to finally provide an answer. News just hit my inbox that T-Mobile is sending out a carrier update on April 5th enabling LTE and Visual Voicemail among other features. Given that this is an Apple update, there's no staggered rollout as the update hits iTunes or all iPhone devices around the same time. T-Mobile's LTE-ready iPhone 5 launches April 12th.
I hope to have a more detailed look at what's contained within the "network/device optimizations" very soon so check back as we learn more. If you are absolutely desperate to enable LTE now, jailbroken iPhone users can follow these instructions.
"The T-Mobile Carrier Update is a minor iOS software update that enables official iPhone support by T-Mobile. When installed, the software update enables a handful of capabilities like Visual Voicemail, MMS Settings and Network/Device optimizations that customers do not have access to today. On April 5, the software update will begin being pushed via OTA to all iPhone devices on the T-Mobile network with iOS 6.1.x or higher."