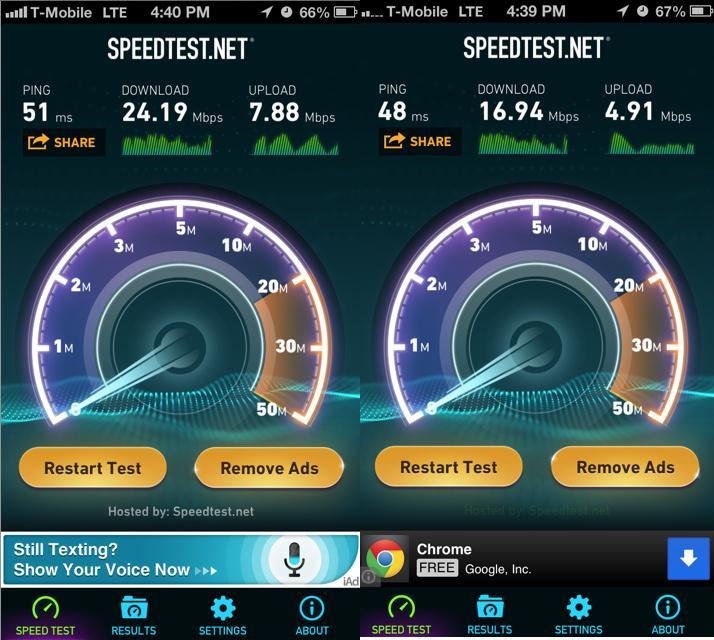 With T-Mobile's LTE market already live in seven cities and plenty of factory unlocked or AT&T unlocked iPhone 5s already in the wild, enabling LTE is as easy as being jailbroken. If you aren't jailbroken on your iPhone 5, not to worry as an official method for supporting LTE should come from T-Mobile or Apple very soon. A quick reminder that these steps will not work with iPhone 5 models unlocked from Verizon. We've got a complete look at why that is in yesterdays iPhone 5 model breakdown.
Now all that's left is following the instructions below thanks to Lei Mobile and hopefully residing in one of the seven live LTE cities. If not, who knows — maybe you'll find some pockets of LTE in your area as work continues.
This is the guide to enabling LTE on your iPhone 5 model A1428 for T-Mobile.

1. Open Cydia
2. Tap "Manage" and then tap "Sources"
3. Tap "Edit" then tap "Add" and put the following URL into the text box: http://v.backspace.jp/repo
4. Once the URL is entered in tap "Add Source" and allow for it to download all of the repo's info and packages.
5. After your iPhone has refreshed, tap the v.backspace.jp/repo field or go to the search bar and find the package CommCenter* patch…
6. Once you have found it, install it and then reboot your iPhone once completed.

7. After the iPhone has restarted, open Cydia once again.
8. Search for iFile. The free version includes basic features. You will want to purchase it to take advantage of all of the features.
9. Once you have found it, install it. No reboot is required, though you can do it just to be on the safe side.

10. Once iFile has been installed, close Cydia and click on this file from your iPhone and click "Open in iFile"
11. Once you're in iFile tap "Unarchiver" and 3 files will show up above T-Mobile LTE.zip
12. At the top, tap "edit"and tap the dots with a check mark next to carrier.plist, overrides_N41_N42.plist, and overrides_N41_N42.pri
13. Tap the clipboard icon at the bottom and tap "cut"
14. Now tap "done" at the top and tap the house icon at the bottom then tap Library, then tap Carrier Bundle.bundle (the one in blue), and then tap edit at the top again and tap the clipboard icon. Tap "paste" and it will auto inject the carrier files into the carrier folder overwriting the other files.

15. After the files have been placed, exit iFile and restart iPhone. After the iPhone restarts, allow it to acquire signal and display the T-Mobile logo then go to where you edit the APN settings (Settings –>General–>Cellular) Once that is done, enable the LTE toggle and you're good to go.