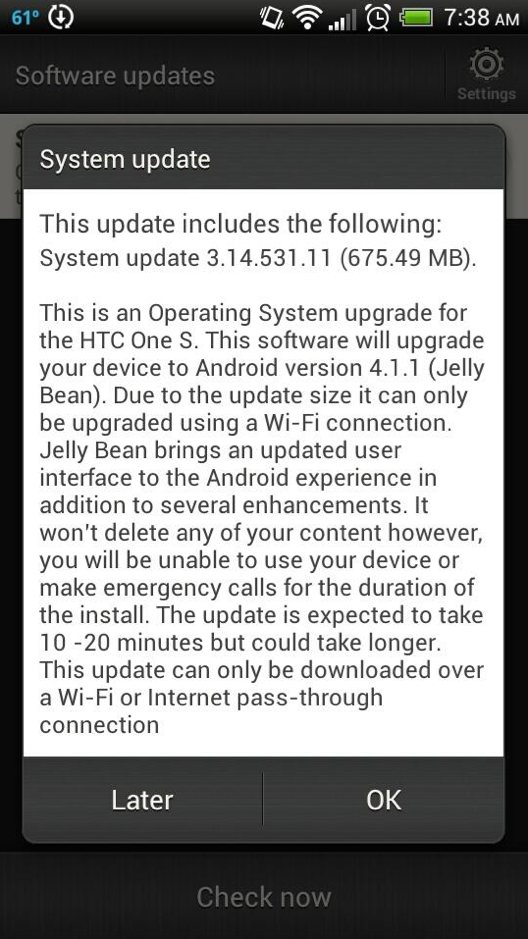 What a great way to start the news day and no, your eyes are not deceiving you HTC One S owners, Jelly Bean is here, it's really really here. The Android 4.1.1 update weighs in at a hefty 675.49MB and due to its size, can only be downloaded over a Wi-Fi connection.
The update brings the usual fare of an updated user interface to the Android experience in addition to several enhancements." The update is expected to take around 10-20 minutes to install, which is a fraction of the amount of time compared to how long One S owners have waited for the update to actually arrive.
Hit your "Check for updates" option under settings and get going right this minute.