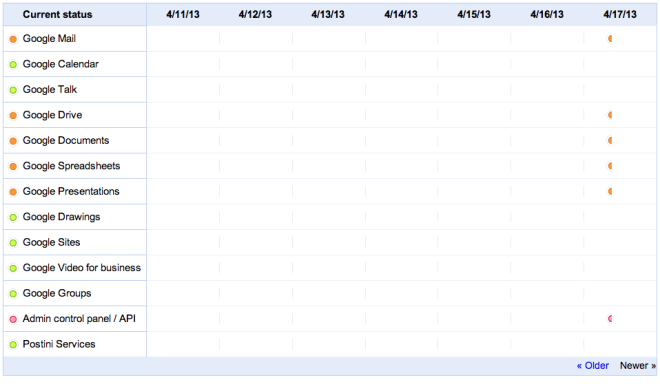 Update: Google says the outage is over, long live Google.
A number of Google users are reporting that Gmail for Google Apps, and Google Drive including the Admin and control panel are experiencing a service outage. According to Google's status, there are some red lights under the "current status" of those services and I've been unable to access them for around 45 minutes and counting. Some users appear to be unaffected by the issue but sound off and let us know if you're having trouble connecting.
We'll update as soon as hear from Google or if we learn that Zombie's are on the loose.
Developing…