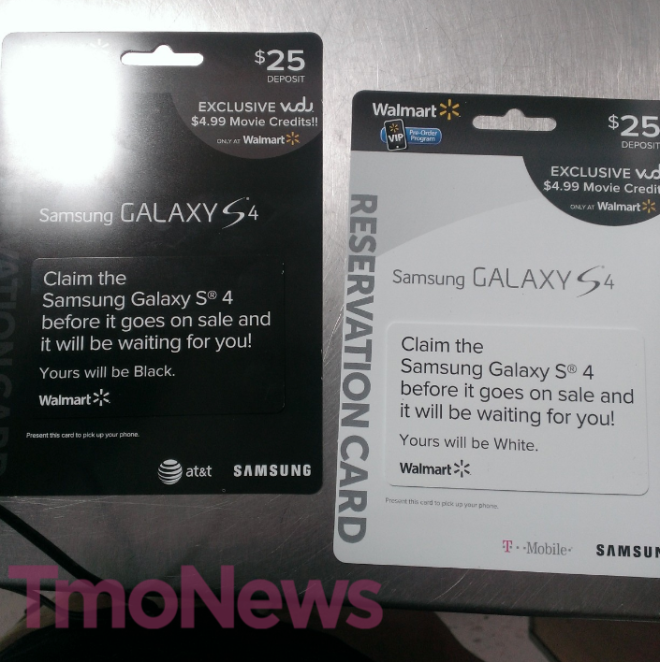 Want to make sure you can grab your very own Galaxy S 4 on May 1st? Of course you do, but maybe a T-Mobile store isn't the place to do — perhaps Walmart is. Unlike T-Mobile, Walmart is offering up a pre-order of the Galaxy S 4 with a $25 deposit guaranteeing you a device the moment the retailer has them in stock.
With the morning news that T-Mobile was releasing the Galaxy S 4 online and in select stores on April 24th, national retailers like Walmart and all T-Mobile retail channels will have the device arrive on May 1st. Walmart will hold the device for up to 10 days after the product arrives in stores and all you have to do is bring the reservation card (pictured above) along with you at the time of pickup.
So while T-Mobile may not be interested in a Galaxy S 4 pre-order, Walmart sure is…but with a warning. As a national retailer, Walmart isn't able to take advantage of T-Mobile's new Simple Choice value plans, so it's Classic Plans and two-year contracts at Walmart. There's no word on price, I'll update the post when one becomes available.