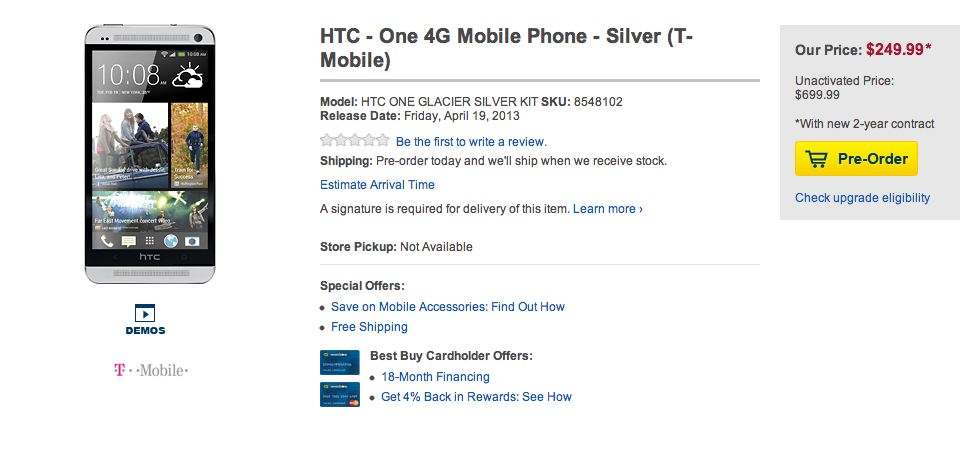 With HTC One pre-orders already hitting the HTC site without warning and selling out just as fast, attention now turns to retailers like Best Buy, which has placed the One up for sale online for $249. Before we move forward, I'll try and remind everyone once again that third-party national retailers are not selling T-Mobile devices with the Simple Choice Value Plans, so this offer requires a Classic Plan.
Moving on, the estimated date of delivery begins April 19th which lines up with the HTC.com shipping timeframe as well. It appears that even as T-Mobile remains silent on the matter, April 19th is looking more and more like a potential release date. Still, aside from shipping dates there's not a lot more to confirm this so take it with a grain of salt.
One last note as any pre-order of the HTC One from Best Buy will require a two-year agreement and a minimum $20 per month data plan with all Classic voice plan. If all that sounds good, hit the Best Buy link below to get your order in fast, before it's gone.