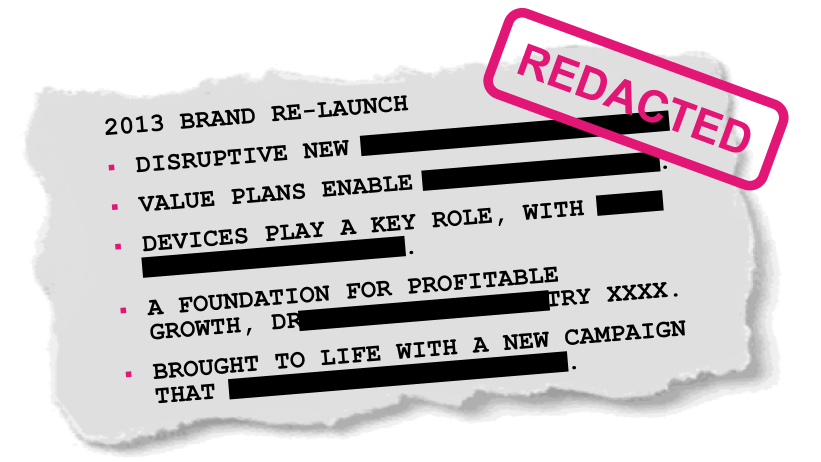 Like all rumor stories, take everything below with a grain of salt and while we're confident the details are accurate today, they could easily change tomorrow. 
T-Mobile's move to the "uncarrier" of the US wireless industry will kick into high gear later this month with some sweeping changes according to new info that just landed in my inbox. According to the newly arrived intel, T-Mobile will kick their uncarrier efforts off on March 24th, with an announcement as early as March 4th. T-Mobile's uncarrier moves will bring forth a number of changes that will make any transition to a Value Plan only world a little easier. So what can we expect?
For starters, kiss contracts goodbye as T-Mobile moves to a no-contract world. Existing customers will finish out their current contract or upgrade to a new device without a new contract, whichever comes first. New customers won't have to suffer with any long-term commitments. Contract wise that is. 

Early termination fees will be a thing of the past as well, which makes complete sense when announced with the removal of contracts.
Expect the introduction of a new equipment installment plan tier, likely in the $25 – 30 dollar range as T-Mobile moves to make all its smartphones $99 or less as down payments. A $30 tier makes sense if you consider the retail value of the device is $699 = $30 x 20 monthly payments.
But WAIT, that's not all. 
Like all good rumors in the tech world, these details are subject to change but we're pretty comfortable calling this next bit of info as something you should expect to see later this year. What we're hearing is that T-Mobile is working to fine-tune their branding in a post LTE, MetroPCS world. Will it involve another store redesign or a brand new marketing campaign? Perhaps, but here's what we do know:
Watch for the phrase or phrasing "Dual 4G" which likely plays off T-Mobile's HSPA+ and LTE dual networks later this year. It's going to be interesting to see how T-Mobile portrays dual networks, especially considering T-Mobile's "fallback" network is already marketed as competitive with existing LTE networks from the likes of AT&T and Verizon. So how will T-Mobile promote a new LTE network that's as fast as their current HSPA+ network in the real world according to their current marketing efforts? It's a question we're asking ourselves and how T-Mobile answers it will likely play a role in how fast their LTE network is adopted.
As for what's being retired, say a fond farewell to the "Stick Together" tagline, it's gone. Same with Carly's Ducati, that's gone too. We're not sure what's replacing the "Stick Together" tagline or if Carly will end up riding a Magenta M1Abrams tank in her next series of commercials, but things are changing as T-Mobile begins to reposition itself as the "uncarrier."
We also hear that the brand staples — logo, color palette, etc — will remain unchanged. The rebrand itself may focus solely on the "uncarrier" approach and not necessarily the company's easily identifiable logos and colors. All in all it's a pretty bold reinvention of the company, but like all moves T-Mobile makes — it's all going to come down to marketing, marketing, and marketing. Will T-Mobile and it's newly minted CEO be up to the challenge? We'll find out soon enough.