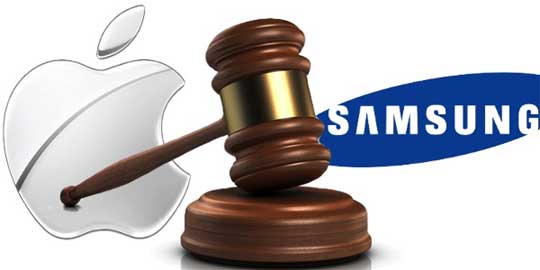 Chalk up one large victory for the Samsung folks as US District Judge Lucy Koh reduced the jury damages awards to Apple in last years landmark patent trial. The $1.05 billion verdict has been reduced to $450.5 million as well Koh awarding Samsung new trials on infringement claims over its Galaxy Prevail and other smartphones.
Koh denied Apple's request to enhance the jury's award, stating isn't the court's role to "second-guess the jury's factual determination as to the proper amount of compensation." Apple may be entitled to additional damages for sales of infringing products that have not been considered by the jury, an amount Koh intends to calculate on August 25th. Koh says she will delay evidence of post-verdict sales and pre-judgement sales until all of Apple and Samsung's appeals are determined by the court. No date has been set for the new trial.
Apple and Samsung had no comment at the time of this writing.
Developing…