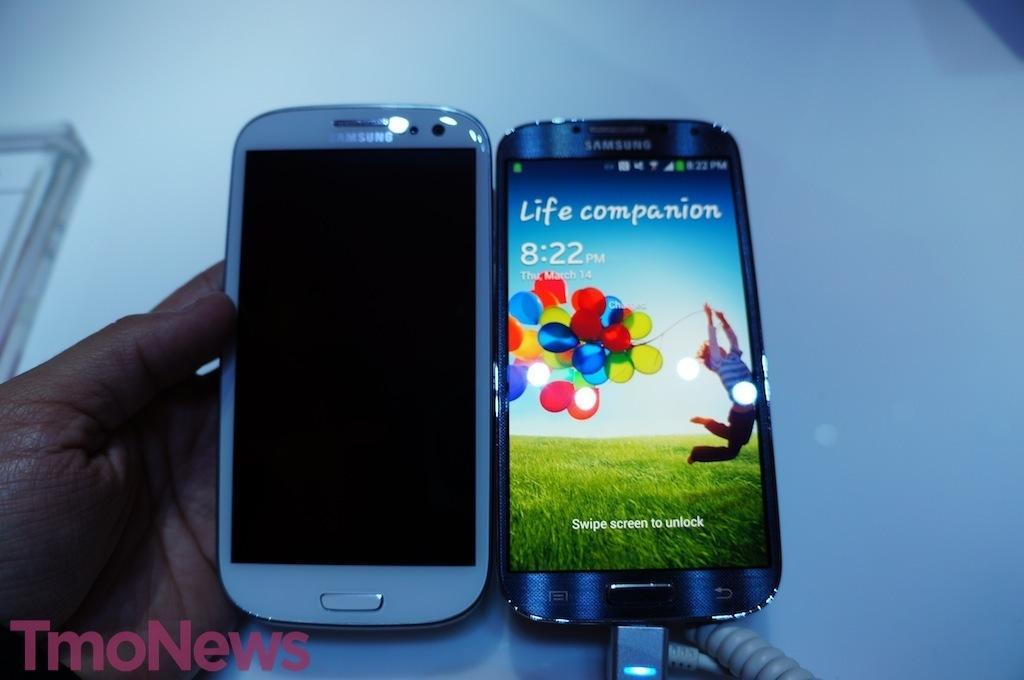 Some very good news for Galaxy S III owners as PCMag spoke with Nick DiCarlo, Samsung's vice president of portfolio planning. DiCarlo noted to PCMag that "many" of the software enhancements Samsung made with the Galaxy S 4 will make their way to the existing Galaxy S III and Note II.
"Anything that we can do that's not dependent on hardware like infrared, we'll definitely bring to all the flagship devices," he said.
This could include but not limited to the new camera features, which DiCarlo hyped up as one of the best new features of the Galaxy S 4. Samsung has some precedent here as they took the Galaxy S II and original Note and added Jelly Bean complete with the newer Nature UX and many features originally found only on the SIII and Note II.
Some of the possible enhancements Galaxy S III and Note II owners could see are:
Camera-related:
Drama Shot: takes up to 100 photos in 4 seconds, and overlays them into one
Eraser: if someone walks into the shot, you can easily remove them
Dual mode: use both cameras at the same time
Sound & Shot: captures an image with sound
Dual Video call: Use both cameras while on a video chat, presumably only works with Samsung's ChatON software
…and more
Various software:
S Translator: translates nine different languages in real-time – both text to speech andspeech to text.
S Voice Drive: Control your phone with your voice while in the car – it can even read SMS messages and the like back to you.
S Travel
S Health: With accompanying accessories – S Band, Body Scale, and Heart Rate Monitor – the GS4 will help you get healthy. Given that you actually use the stuff, of course.
Air Call accept: simply wave your hand over the screen to answer a call. Neato.
Group Play: not as dirty as it sounds, this lets users share music, photos, documents, and games with devices around without the need for Wi-Fi or even a cellular AP. It's magic.
Share Music: Plays the same song on multiple devices in real-time.
If Samsung wants to work to make sure "older" device customers are happy with some current software enhancements, who are we to complain?