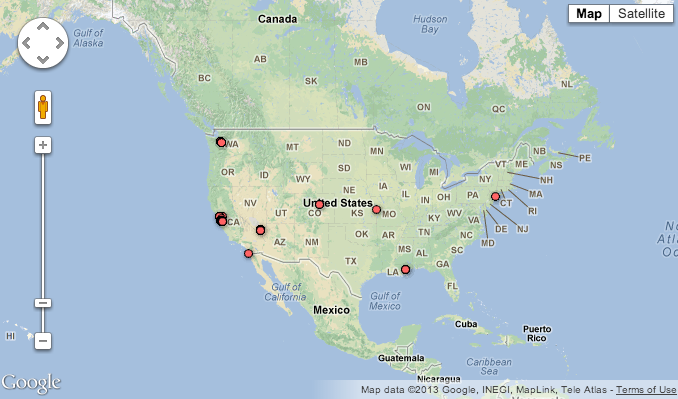 Tracking T-Mobile's LTE rollout has been quite a mystery outside of the already announced Kansas City and Las Vegas markets. T-Mobile and T-Mobile users have already shown New York City is well into the testing phase, but outside of those locations there's plenty of questions and few answers. That is until the folks at OpenSignal decided to their hands with some LTE market guesswork.
Given the opportunity thanks to what they presume are network engineers using their crowd-sourced coverage maps to track coverage, the following cities are on the list of possibles. Mind you this is all unofficial, complete guess-work but these are the locations OpenSignal has seen T-Mobile's LTE network pop-up:
San Jose and bay area cities
Seattle
Denver
Las Vegas
New Orleans
New York
San Diego
Kansas City
OpenSignal confirmed over 1500 tests using the upcoming LTE-ready Galaxy S III, Galaxy S 4 and Note II.
It worth noting again that this is crowd-sourced data and unofficial to boot. Take it with a grain of salt and remember that this list does not represent an official first look at T-Mobile's first LTE network launches. Still, what the OpenSignal guys are putting together is worth bookmarking as they continue working to pinpoint T-Mobile's LTE network testing and eventual launches.