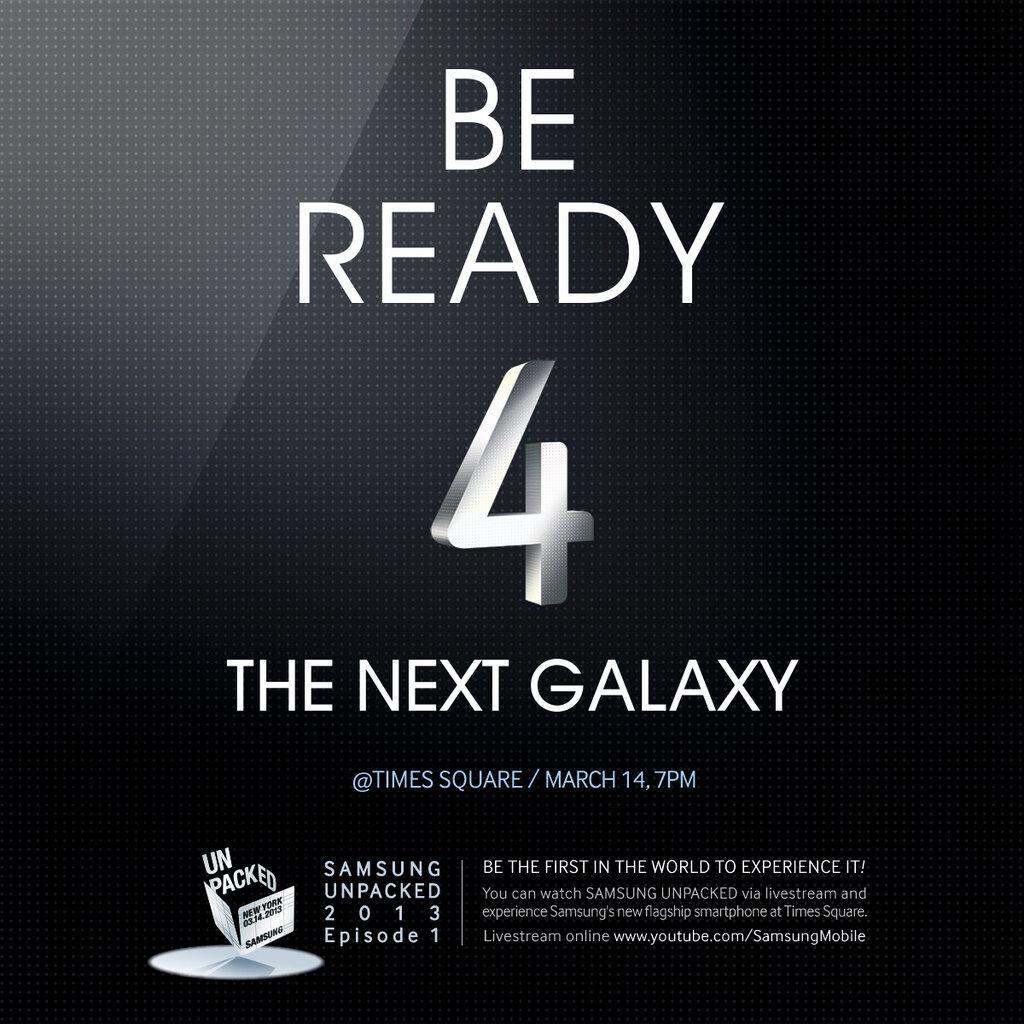 Samsung's path toward global smartphone domination continues in two weeks with the March 14th media event for the Galaxy S IV. What if you can't attend the media event you ask? That's a good question and there's a good answer — at least if you live in New York City, preferably close enough to Times Square. The good news is thatSamsung's Twitter account has revealed a livestream of the event happening for all on YouTube via www.youtube.com/samsungmobile. However, residents of NYC near Times Square can head down around 7pm on the 14th and be among the first to go hands on with the upcoming smartphone.
"BE THE FIRST IN THE WORLD TO EXPERIENCE IT! You can watch SAMSUNG UNPACKED via livestream and experience Samsung's new flagship smartphone at Times Square. Livestream online www.youtube.com/SamsungMobile."
It all goes down at 7pm on March 14th. Are you ready for the Galaxy S IV?