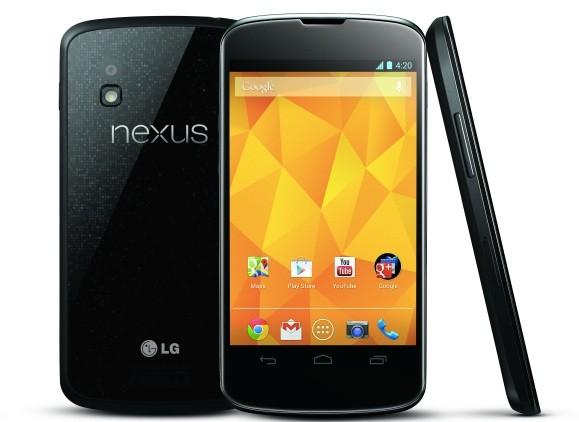 Last month a group of savvy XDA Developer forum users established a method to guesstimate the Nexus 4 production run using the device's IMEI numbers. Original estimates last month pegged sales around 400,000 units all totaled. Now, a new XDA post by member draugaz indicates the company has already passed one million devices sold.
While Google has declined to talk sales numbers for the Nexus 4 directly, TechCrunch reports that a source inside Mountain View says the company is very happy with sales. As for the XDA post, which went up yesterday, the 999,998th Nexus 4 was apparently sold in Turkey even as Google Play currently doesn't offer the device for sale there. The post notes:
Ladies and gentleman, we just reached the millionth device!

(of course just judging by serial number, i.e. minus gaps)

ATURBK 302KPSL999998 20130205 TURKEY

Which means, IMEI prefix 35391805* is now officially complete and the next one will be started.
With demand for the Nexus 4 continuing to keep the phone in and out of stock on Google's website and both Google and LG declining to comment on sales, it's been hard to quantify an actual number of units sold. If the one million units sold number is correct, and we suspect the crafty folks at XDA are spot on, that's pretty good for less than three months of shelf life. It's even more impressive when you consider the frequency with which the Nexus 4 goes out of stock, but understandable when you look at how quickly it sells out when it comes back in stock.
Using the same production estimates in the XDA thread, forums members have also estimated production totals by month, which shows a clear ramping up in January:
October: 70,000
November: 90,000
Dec: 210,000
January: 550,000+
You can keep track of the XDA thread at the link below.
Determining the estimates:
If you take this link and put your IMEI number at the very end, this LG site will spit back out the IMEI followed by a long string of characters that looks something like this: "LGE960 ACAGBK 212KPHG188745 20121206 GLOBAL/GLOBAL N N"

If you break this string apart, you get:
LGE960 = phone model
A = ?
CA = Country where the device was sold. (Others include 'US' for the U.S., 'HK' for Hong Kong, 'AU' for Australia and so on.)
G = Storage (G = 16GB, 8 = 8GB)
BK = Color
2 = Production year (2012)
12 = Production Month (December)
K = Production Country (Korea)
PHG = ?
188745 = The line or production number, showing that phone was the 188,745th device made.
2012121206 = The production date in YYYYMMDD format