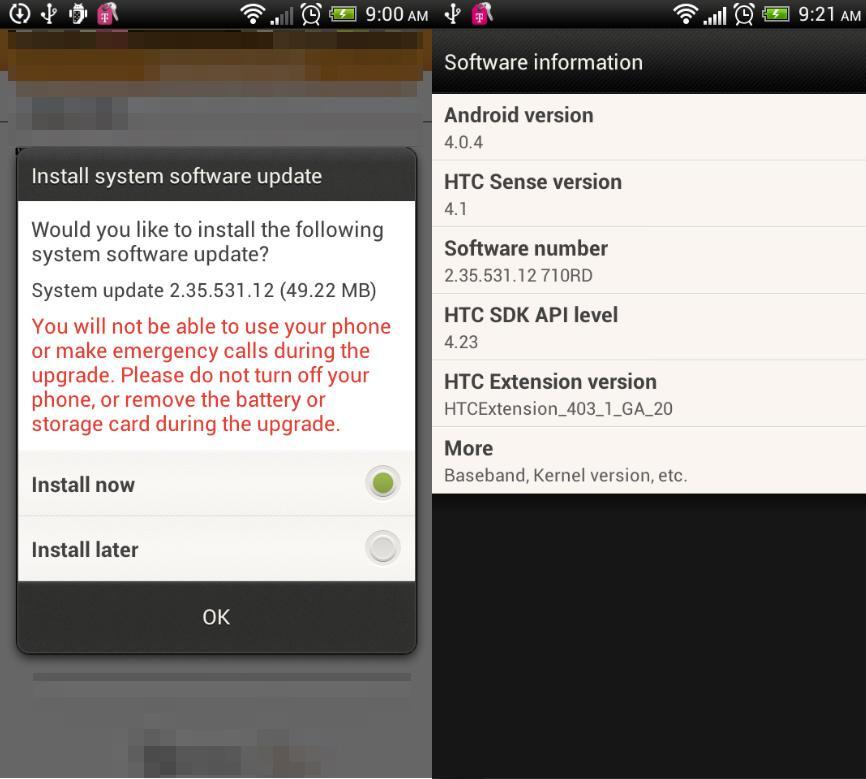 Update: T-Mobile has updated their support page for the HTC One S with details of the new software update. Unfortunately, the page only references "security enhancements," so anyone expecting anything more will be underwhelmed.
In the midst of all this HTC One news today, another HTC One device gets a little love, though definitely not as much love as HTC One S owners would like. A 50MB software update is rolling out as of this morning, though we haven't been able to find what's changed. At least a few users are reporting slightly better voice quality, but as of this writing T-Mobile's support page for the One S has yet to show a new update. We'll update this post as soon as we learn more.
As of now, there is still no estimated time of arrival for Jelly Bean to hit the One S. We're told it's still in "testing."
Keep your eye on T-Mobile's support page for changes.