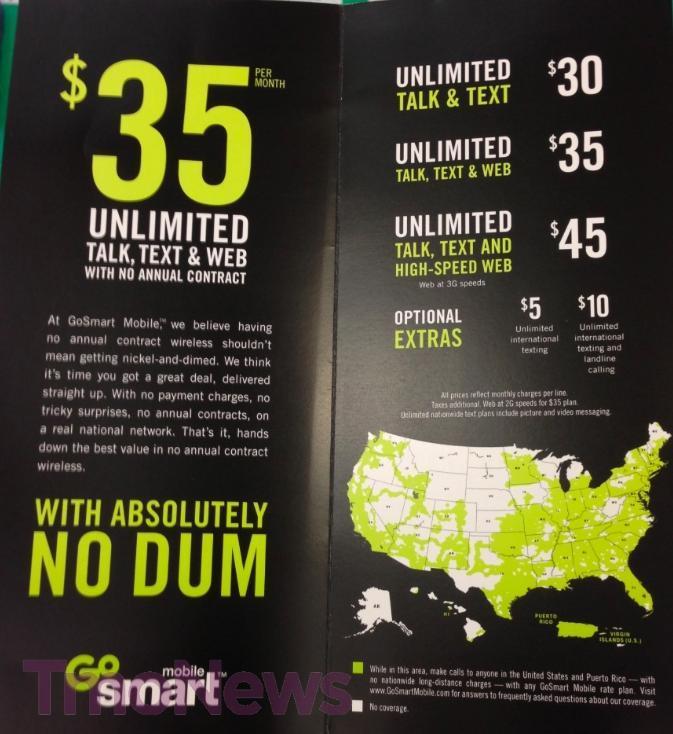 After an initial test period in "select markets," T-Mobile has confirmed they are prepping to roll out their low cost GoSmart Mobile prepaid brand nationwide in February. According to people "familiar with the matter," Fierce Wireless has learned that Magenta is seeing strong demand in the various test markets and decided a nationwide launch was the next step. T-Mobile's GoSmart Mobile offers three separate price points, $30 per month for unlimited voice and texting, $35 for unlimited voice, texting and 2G web service, and $45 for unlimited voice, texting and 5GB 3G "high-speed" web service.
T-Mobile has noted that "certain T-Mobile plans may be prioritized over GoSmart Mobile plans during period of congestion." Currently, GoSmart offers the Alcatel OT 838 for $49 and a "mobile SIM kit" for $8 that allows users to bring unlocked GSM devices.
With T-Mobile's third quarter financials showing significant growth in prepaid against harsh losses in postpaid, there's little question why T-Mobile is placing such emphasis on its prepaid brands. If all you need is a simple phone with limited data options, GoSmart may be right up your alley.