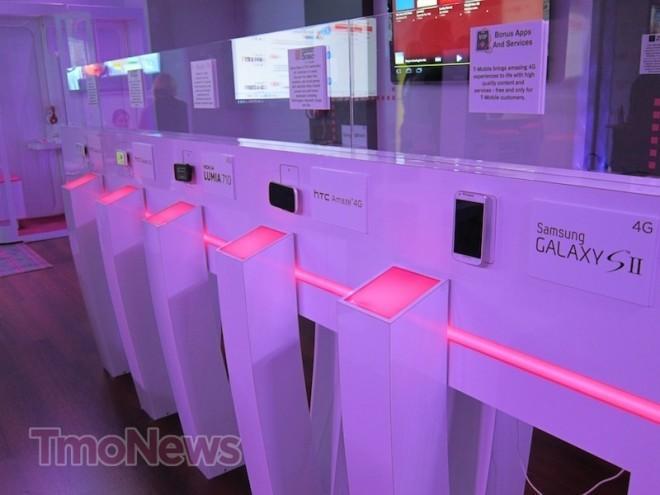 The 2013 Consumer Electronics Show (CES) is about to get underway and T-Mobile may be one of the few carriers to have some major announcements. As companies cut their dependency on CES launches and plan their own events throughout the year, we still expect T-Mobile to take advantage of having the worlds greatest tech audience all in one place. I'm saddened that for the first time in five years I'm not on my way to Las Vegas, but alas we'll still have someone on the ground providing hands-on coverage for al of T-Mobile CES news.
So what do we want to hear about? Well, I think it goes without saying that this would be a great time for T-Mobile to show off their upcoming LTE network. Las Vegas and Kansas City are generally the first cities to go "live" with advanced T-Mobile services because of the high-profile nature of events like CES. Just as T-Mobile demonstrated HSPA+ 42Mbps at a previous CES, we expect a little preview of LTE this week as well. We'll likely hear more about network modernization and its progress, perhaps even the first new market announcements of the year.
I can only assume that any T-Mobile press event will have to touch on their upcoming deal with MetroPCS. While there doesn't seem to be anything new to speak of, they make take an opportunity to discuss the benefits of the pending deal yet again. Along with MetroPCS news, we could hear more about T-Mobile's plan to move to a Value Plan only rate plan environment. Any discussion on that this week would hopefully include a timetable as well as how they plan to market such offers.
I expect that hardware announcements will be slim, if non-existent at all and that appears to be the case for most of the national players at CES. Announcements for AT&T, Verizon and Sprint are expected to be moderate, if notable at all. Nor I don't anticipate any news on T-Mobile's upcoming "Apple Products" launch as smart money has that kind of news having a more specific event or press release closer to launch.
So what do you want to see? What do you hope to see?