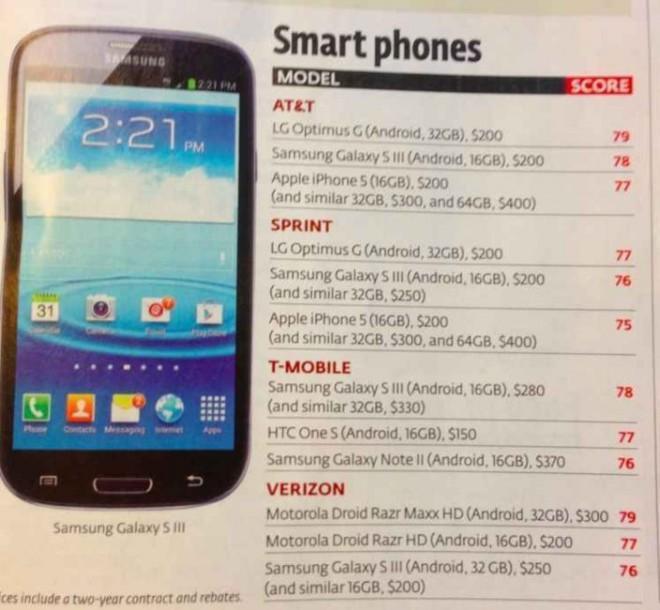 I'll readily admit that I don't place nearly the same emphasis on Consumer Reports buying decisions as millions of other shoppers. That said, the three devices Consumer Reports picked will come as no surprise at all, nor will the neck and neck results in their ratings.
Without access to the full article, it's hard to tell what the deciding factors were that gave the Galaxy S III the edge, but we're still hardly surprised at the results. Only the absence of the Nexus 4 has us wondering if this list is truly complete, but its hard to argue that both the Samsung Galaxy S III and Galaxy Note II don't belong at the top of every T-Mobile fans wish list.
Anyone disagree with the results?