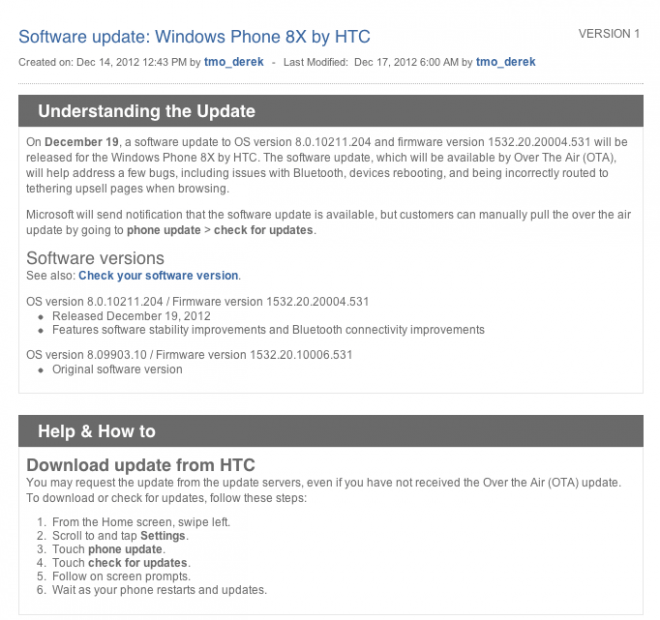 Windows Phone 8X owners should be on the lookout for an upcoming software update hitting your device beginning tomorrow and addressing a number of bug-related issues.
On December 19, a software update to OS version 8.0.10211.204 and firmware version 1532.20.20004.531 will be released for the Windows Phone 8X by HTC. The software update, which will be available by Over The Air (OTA), will help address a few bugs, including issues with Bluetooth, devices rebooting, and being incorrectly routed to tethering upsell pages when browsing.
Microsoft will send a notification to your device alerting that an update is available, or you can manually look for the update by going to phone update > check for updates. Microsoft has yet to offer any official details on the update, but we'll keep an eye on the T-Mobile support forum for any official details.
I'm hoping to push out my Windows Phone 8X review later today or tomorrow but I may hold off and allow this update to come out. I'd love to hear from Windows Phone 8X in the coming days and let me know if you've seen a big improvement.