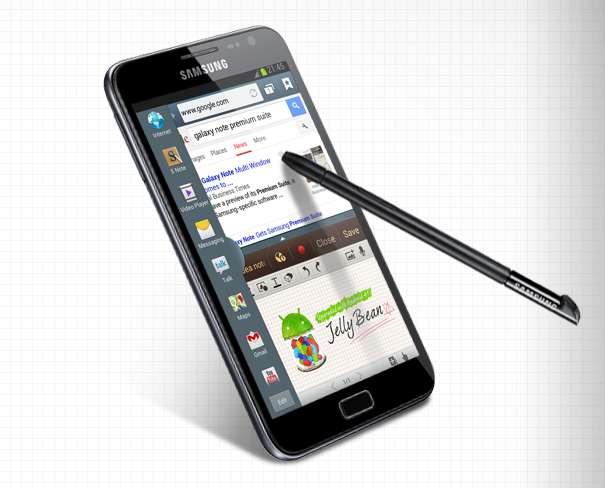 Samsung is preparing to give the original Galaxy Note some much-needed tender, love and care with the introduction of a Premium Suite upgrade. Along with the refreshed Jelly Bean UI, Samsung will add Multi-Window support, Popup Note/Video/Browser, Photo Note/Photo Frame, Easy Clip, Paper Artist, Handwriting on S Planner/Email, Enhanced S Note, and along with Jelly Bean comes Google Now support.
The Premium Suite upgrade truly lives up to a name as this update will breathe new life into the first generation Note that spawned its larger, and incredibly popular successor. There's no word on when or if the Premium Suite will land on T-Mobile, but with Samsung already releasing official info with what's on board — it won't to long before we see some concrete info on availability. In the event the Premium Suite doesn't officially land on T-Mobile, you can rest comfortably that the folks at XDA will be on top of bringing it to every original Galaxy Note worldwide.
Hit the Samsung link for the full Premium Suite breakdown.