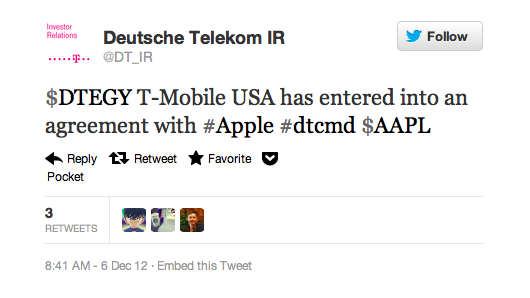 After years of waiting, the iPhone looks to be all but a sure thing for T-Mobile sometime early next year. While T-Mobile nor Apple have confirmed which "Apple Products" will arrive on Magenta store shelves, T-Mobile's CEO John Legere hinted at the worlds most "iconic device" landing soon. Which leads to our question and today's poll is…will you buy an iPhone on T-Mobile?
Now please, let's not make this poll a "which OS is better" fanboy war, that's not my intent. The real question is whether or not T-Mobile's CEO is right or on the right track in his hope that the iPhone will help stop or lower the company's churn in 2013. There's no doubt some of you will stay loyal to your OS of choice, but for others the introduction of the iPhone is the last remaining holdout on T-Mobile and now provides the company with the same bevy of options as their competition. Choice is good, no matter what your preference is.
So, in a perfect world, let's just say the iPhone 5 launches on T-Mobile in March of next year, will you buy it?