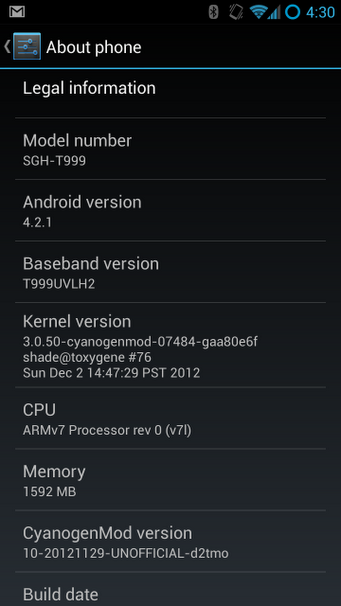 All you CyanogenMod fans out there are getting a sneak peek at the above image posted by none other than Steve Kondik himself. It appears, for all you rooting and ROM fans out there, that the CM10 team is working hard at pushing out Android 4.2.1 to the Galaxy S III, unofficially that is. Kondik says the software is "super smooth" and while it's a minor update in terms of features, it does fix that silly "December" bug.
"Just a few more days of work left and I expect we'll have nightlies going for all the D2s. 4.2 is super smooth." Says Kondik.
I can only hope that the CM10 brings this to the Note II and other devices next, but in the meantime it's just another piece of good news for all you rooting fans out there.