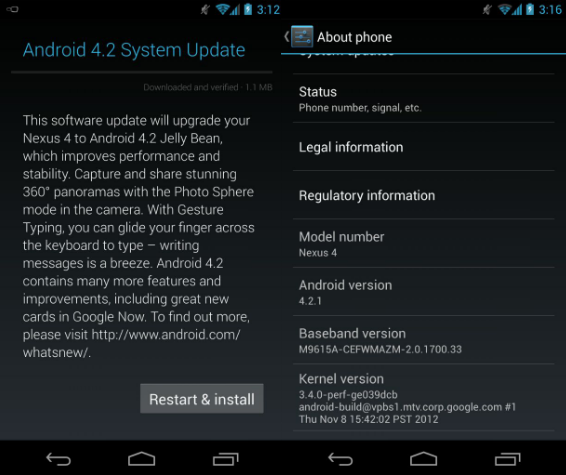 While we're waiting for the Nexus 4 to go back on sale today, there is some good news as Google has started sending out Android 4.2.1 adding December back to the Nexus 4, 7 and 10 devices. There's been a lot made about the Android 4.2 release as one of the buggier Android releases in recent memory and the loss of December in the contacts app is a big bug.
Thankfully, the 4.2.1 update adds back the month of December, fixes Bluetooth stuttering and hopefully enhances some of the other minor bugs that have annoyed early adopters of the new Nexus line of devices. The update is just 1.1MB is size, so don't expect miracle fixes aside from the major issues we've already discussed, but at least Google found a way to get December back on to these devices.
The 4.2.1 update should arrive over-the-air during the next couple of days and we'd love to hear how happy you are to have December back in the mix. Christmas is back on!