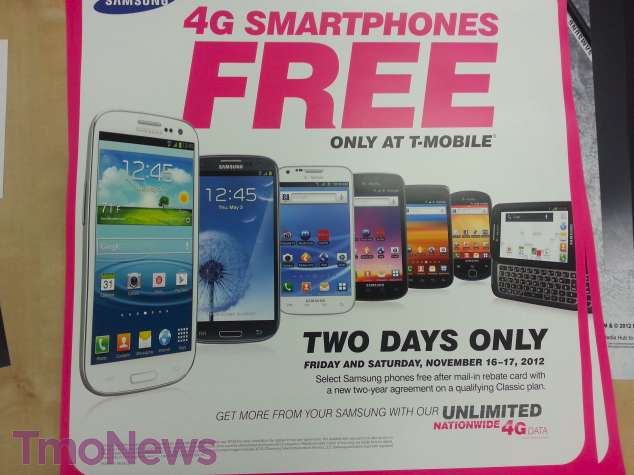 If you're looking to pick up a Samsung smartphone in the coming days, you might want to hold out until T-Mobile's upcoming Samsung two-day sale taking place on November 16th and 17th. Samsung two-day sales aren't uncommon on T-Mobile, the most recent taking place this past July and offer some great opportunities to snatch a device for next to nothing. This time around, we've got a couple of notable new additions that could make this deal really special including the Galaxy S III and hopefully the Galaxy Note II (if its included since it isn't picture).
The offer appears to only be good on Classic rate plans, and there's no specific word about upgrades in the fine print, but we'll assume this offer is good for both new and qualifying upgrade customers. We'll have to hold out until we can get more details as the days get closer, but for anyone looking to pick up a Samsung device, I'd keep your calendar open for one of these two days.
More details as they arrive.