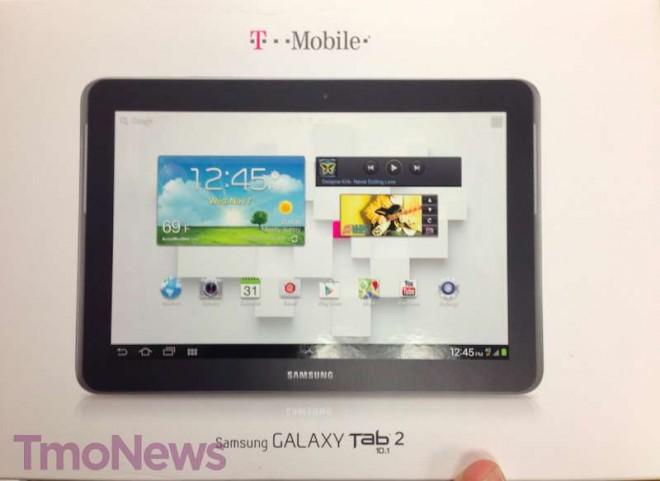 Samsung's Galaxy Tab 2 10.1 is the latest in a series of devices that arrive this week that have begun making their cameo appearances in T-Mobile stores. Our hope was to see this on store shelves as early as November 7th, but with the device still "coming soon" online and just now arriving in stores, a better guess is now this week.
Thanks to a dual-core 1.5GHz processor and 1GB of RAM the Galaxy Tab 2 10.1 pushes 4749 on Quadrant's Benchmark test straight out of the box which is about the only benchmark we have so. The Tab is  powered by T-Mobile's HSPA+ 42Mbps network which should provide plenty of speed to download and browse. The Tab 2 also features a 1280×800 WXGA display, 16GB of internal memory, a microSD slot for up to 32GB of expandable memory and a 7000mAh battery.
No pricing info has been announced, but we expect that information will arrive right along with any official word that T-Mobile has the Galaxy Tab 2 10.1 available for sale.