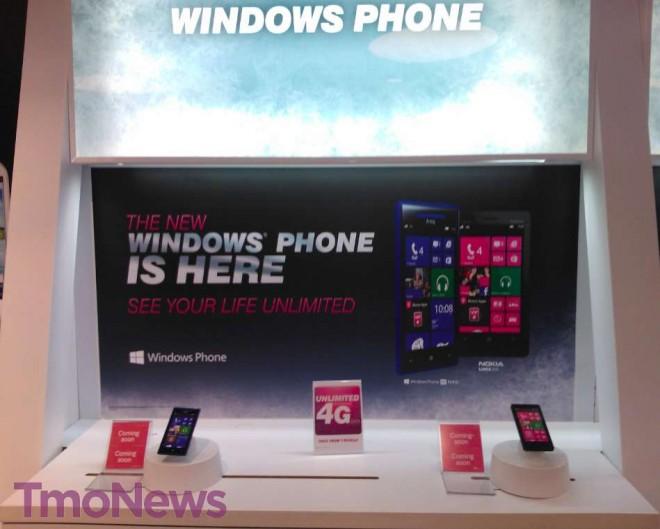 We're just three days from the official launch of Windows Phone 8 on T-Mobile and stores are getting ready with demo devices, displays and inventory all beginning to arrive. Both the Windows Phone 8X and Lumia 810 are making cameo appearances in stores as they wait for their T-Mobile unveiling this Wednesday.
Along with the store displays, some retail locations are already receiving some cases including somebody Body Glove and Speck Candyshell protective covers. The Lumia 810 and Windows Phone 8X will arrive on Wednesday, with the Lumia 810 available in black and the Windows Phone 8X available in the blueish/purple color.
Anyone planning on picking one of these up? I just got my hands on the Lumia 810 this past Friday, so I hope to have some first thoughts up later today or tomorrow.
Pricing:
Nokia Lumia 810: 
Available on 11/14
Value Plan: $99.99 down payment after a $50 mail-in rebate card and 20 equal payments of $20 per month with a two-year service agreement on qualifying voice and data plans.
Classic Plan: $149.99 after a $50 mail-in-rebate card and with a two-year service agreement on qualifying voice and data plans
Windows Phone 8X by HTC:
Available on 11/14
Value Plan: $149.99 down payment after a $50 mail-in rebate card and 20 equal payments of $20 per month with a two-year service agreement on qualifying voice and data plans
Classic Plan: $199.99 after a $50 mail-in-rebate card and with a two-year service agreement on qualifying voice and data plans