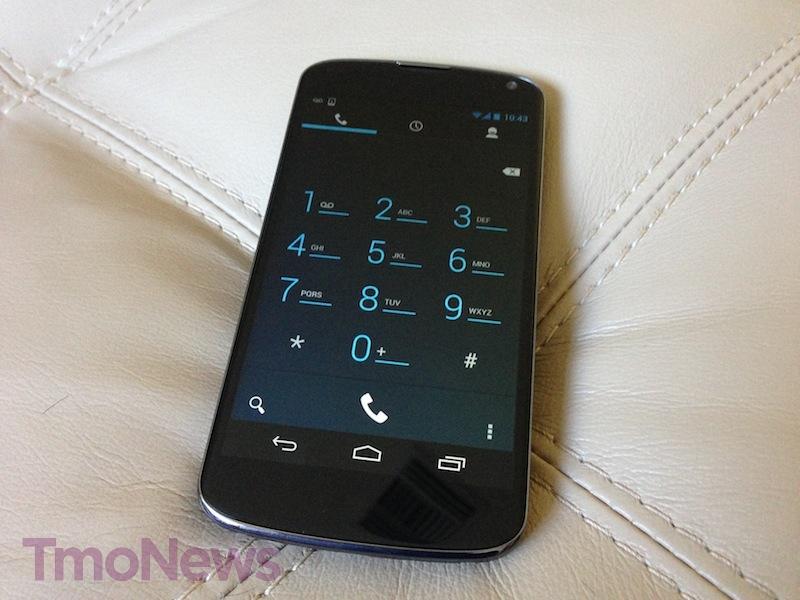 Note: Yes, that's my review unit Nexus 4 which just arrived, expects full thoughts later or tomorrow and a full review next week after the holiday! Also, Windows Phone 8X and Lumia 810 reviews coming soon as well!
The wondrous folks at iFixit have performed yet another teardown of a newly released gadget and found some interesting results with the Nexus 4. According to the iFixit results, LG and Google did outfit the newest Nexus device with a Qualcomm multi-band LTE chip, but you can't take advantage of it. Much has been made about the lack of LTE on the Nexus 4, easily the most powerful device to wear the Nexus name.
So why is it in the phone but not readily available for our use? There's a few theories that have popped up including that some carriers have secured exclusivity on LTE models that will be unveiled at a later date. Another theory suggested by Ars Technica and the one I tend to agree with it is that LG just used chips that were also secured for the Optimus G. LG was likely able to cut their chip acquisition costs by bulking up on their order size and using the same chip for the Nexus 4. Still, that begs the question as to why LG would add a chip that they had no plans to use at full capacity?
For now, any use of a Nexus 4 on LTE would be illegal anyway as the device has only been approved by the FCC for use on HSPA+ networks. You don't want to break any laws, now do you? Without radio firmware designed specifically for the Nexus 4 and its Qualcomm chip, any LTE chip is now dormant and will remain so. We're well beyond something that can be achieved through the basic tenets of hacking and rooting.
On a closing note, is there anyone out there that believes Google would just sit idly by and watch LTE support be passed up just because? I don't think Google is concerned with letting LTE capability just be glossed over, there's a reason it's not in use and like all tech fans, we're all trying to figure out why.
Hopefully, at some point down the road we'll uncover the real reason there's a dormant LTE chip inside the Nexus 4 and maybe some all-star hacker can build a radio, but I'm not holding my breath and neither should you.