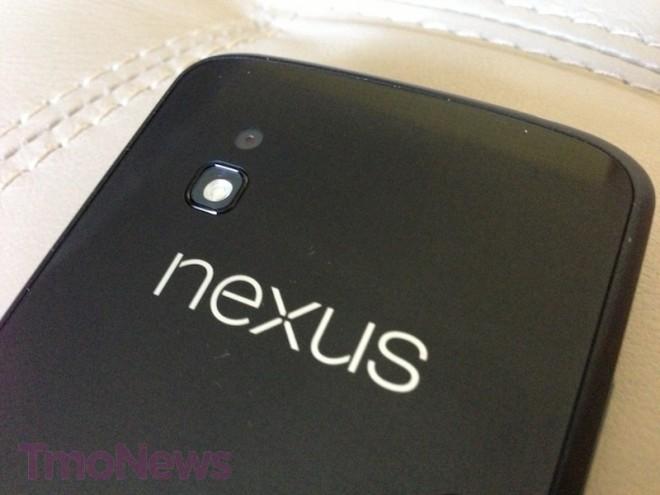 With the ability to activate LTE on the AWS band with a minimum of work, LG is taking to the press to officially discuss the lack of the feature. In fact, LG's reasoning is pretty much exactly what we expected, the Nexus 4 has leftover chip technology from the LG Optimus G, an LTE-ready device.
"In order to provide the best possible specification for Nexus 4, LG utilized the same powerful Qualcomm Snapdragon chipset as can be found in its 4G LTE product, namely LG Optimus G" a spokesperson told us.

"This powerful chipset is only available with a combined processor and modem and cannot be implemented separately.

"The modem contains 4G LTE capabilities but is only effective when combined with other essential hardware parts such as a signal amplifier and filter in order for it to work. It therefore cannot be upgraded to 4G LTE capability through software."
In other words, any hope for a future software update to fully and officially access LTE on the Nexus 4 has officially been dashed.
"With the inclusion of the Qualcomm Snapdragon chipset, Nexus 4 therefore offers the same amazing processing performance as LG Optimus G but for the 3G market," added the spokesperson.
Still, LG isn't saying anything about whether or not an LTE-ready version of the Nexus 4 will come down the road, which remains a distinct possibility. LG's comments still remain at odds with the recent XDA Developer discovery that LTE will work on the AWS band. In fact, the hack itself is so straightforward, it takes almost no knowledge of rooting or modding to enable. All this begs the question as to why LG left LTE off in the first place? Was it at the request of Google or to avoid carrier requirements to test and certify LTE devices? As Apple has learned, offering LTE devices around the world requires more than one piece of hardware and with limiting the device to just HSPA+, LG only needs to make one handset. There's still a lot of questions here, but I don't expect we'll find any more answers from LG.