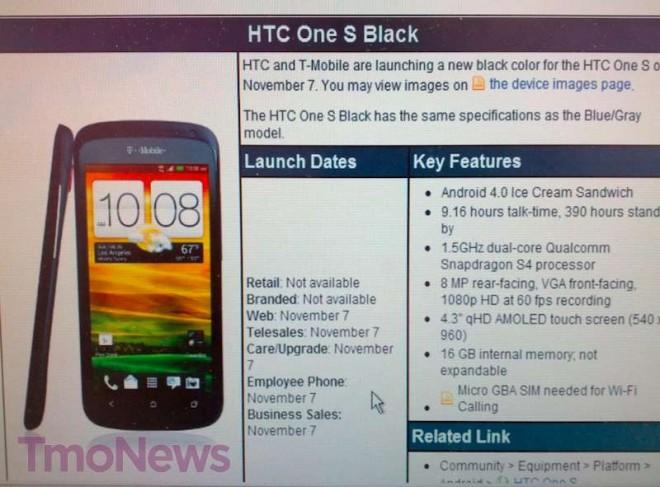 We've long been teased with the hope that T-Mobile would eventually release a Black version of the HTC One S and now we've got our wish. Beginning November 7th, T-Mobile will release the HTC One S device with the very same specs as the current Blue/Gray model. The black color variant will not be sold in stores and available only online and through customer care.
Specs:
Android 4.0 Ice Cream Sandwich, Jelly Bean upgrade is coming
1.5GHz dual-core Snapdragon S4 processor
8 megapixel rear camera, 1080p video recording
4.3″ qHD AMOLED 960×540 display
16GB internal memory
No word on color specific pricing, so we imagine it'll be available at the same price as the Blue/Gray One S.