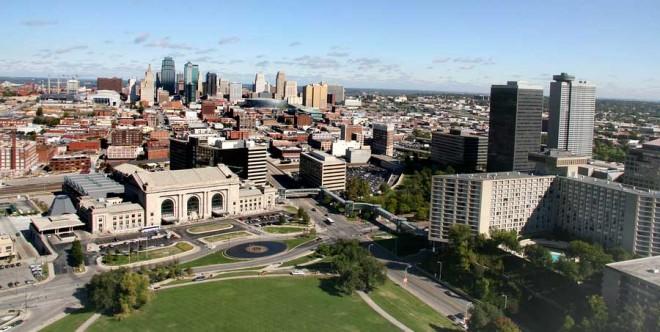 Kansas City residents take note as T-Mobile officially announces the "City of Fountains" as the second location to go live with the 1900 UMTS refarm. Kansas City receives "enhanced voice and data coverage, as well as faster speeds on unlocked devices, including the iPhone." T-Mobile expects to announce "many other markets this year." This is great news, let's hope those "many other markets" announcements follow soon, very soon.
The full press release follows:
T-Mobile Heating Up in Kansas City: Improved Coverage and Faster iPhone Speeds

By: Greg Post, VPGM of Mountain Plains Region for T-Mobile USA

T-Mobile's $4 billion plan to strengthen our already competitive 4G network is well underway. Today, I'm thrilled to announce that Kansas City is the latest market where T-Mobile customers will be able to benefit from enhanced voice and data coverage, as well as faster speeds on unlocked devices, including the iPhone.

We are continuing to work at a rapid pace, advancing our network by installing new equipment, making our fast and dependable 4G nationwide network even better.

T-Mobile customers in Kansas City will experience improved coverage, increased signal strength and enhanced voice and data coverage at popular locations including Arrowhead Stadium, Westport, Power and Light Districts, The Legends and in surrounding areas including Jackson, Johnson and Wyandotte counties.

As the only U.S. carrier that offers Unlimited Nationwide 4G Data, we're providing data loving smartphone users with a wide open road – allowing customers to stream unlimited video, access the latest rich applications and surf the Web without having to worry about bill shock or overages.

What's more you can bring your own capable device to the T-Mobile network to enjoy the benefits of unlimited data. Customers who bring unlocked devices to T-Mobile can save up to $50 a month compared to AT&T.* Just come into a store to sign up. Today we already have more than a million unlocked iPhones on our network and continue to see customers bring their own device to our network in increasing numbers.

As T-Mobile network advancements continue in other cities, customers in some parts of Seattle, Los Angeles, Washington D.C. and the New York metro area are already experiencing improved coverage and iPhone "speed sightings" on T-Mobile's 4G network. Stay tuned – in addition to Kansas City and Las Vegas, T-Mobile will be announcing many other markets this year where we have strengthened our network.