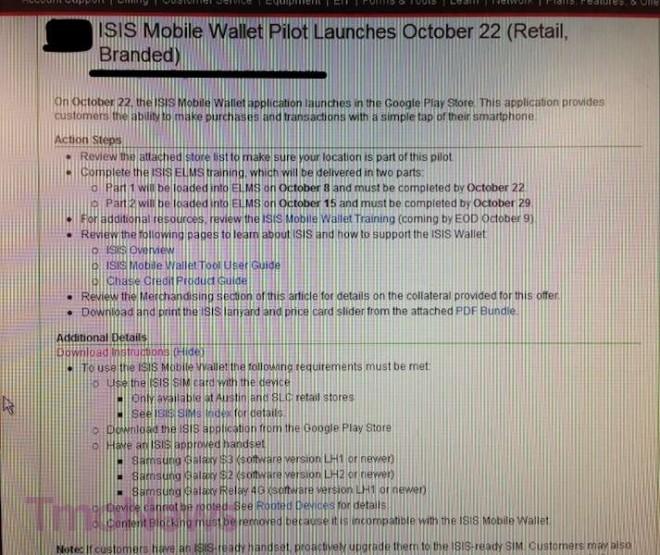 The time is finally here as T-Mobile and the ISIS team prepares to officially launch their pilot Mobile Wallet application on October 22nd. Thanks to this blurry-cam image, we can see that the ISIS Mobile Wallet application will finally makes its way to the Play Store on October 22nd. As of now, the pilot trial will begin in Salt Lake City, Utah and Austin, Texas.
In order to use the ISIS Mobile Wallet service, you'll have to use an ISIS SIM card with the Galaxy S III, Galaxy S III and Galaxy S Relay 4G smartphones. As an added bonus, the second image indicates a special offer for up to $25 in "ISIS cash." That's good for $10 when you activate your ISIS mobile wallet and another $15 if you convert the ISIS cash card to a reloadable prepaid card. We're not exactly sure how the last part works, so we'll have to wait for official word from T-Mobile and its ISIS partners.
One interesting note is that the first image says specifically that "device cannot be rooted," which is an unfortunate but not unexpected revelation.
We'll work to get more details as the ISIS launch gets closer.