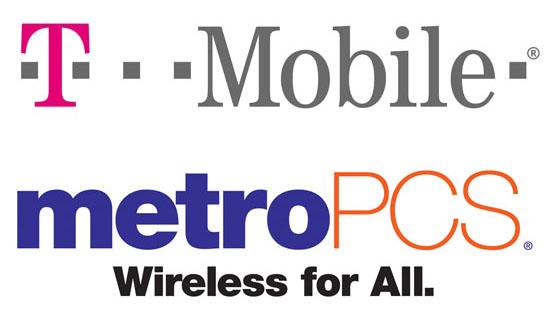 According to a brand new lawsuit filed in Dallas, Texas, the merger between T-Mobile USA and MetroPCS is "cheating shareholders" through a "drastically undervalued" merger. Under the agreed upon terms of the deal, MetroPCS declares a 1-for-2 reverse stock split and makes a $1.5 billion cash payment to its shareholders, or $4.09 a share. The company will then issue 74 percent of the remaining common stock to Deutsche Telekom and the plaintiff shareholders will own the remaining 26 percent of the newly combined company, valuing those shares at $12.48 per share.
"The process leading to the proposed acquisition was tainted by conflicts, tilted towards T-Mobile and driven entirely by the board and company management, who together control 15.4 percent of PCS' outstanding stock and seek liquidity for their illiquid holdings," the complaints claims.

"[Metro]PCS' officers and directors will receive millions of dollars in special payments – not being made to ordinary shareholders – for currently unvested stock options, performance units and restricted shares, all of which shall, upon the merger's closing, become fully vested and exercisable."
The lawsuit plaintiffs argue that senior management will get millions of dollars in change-of-control payments that "serve their own financial interests." The shareholders argue that the company, which traded as high as $18.69 per share in May 2011 was recently pegged by a stock analyst as set to reach $18.00 per share.
"Based on market estimates, the combined company is expected to have 2012 pro forma revenues of approximately $24.8 billion and cost synergies of $6-7 billion," the complaint states. "The deal is expected to result in accelerated financial growth with estimated five-year [compound annual growth rate] for revenues, [earnings before interest, taxes, depreciation and amortization] and free cash flow in the range of three percent to five percent, seven percent to ten percent and 15 percent to 20 percent, respectively."
The lawsuit plaintiffs allege that the deal was structured to make sure the sale of the company would go to one specific buyer, Deutsche Telekom, by agreeing to provisions that discouraged competing bids. MetroPCS was barred from discussing or providing any sort of confidential information to other bidders except under "extremely limited circumstances."
The plaintiffs seek injunctive and declaratory relief for derivative and class claims of breach of fiduciary duty, abuse of control, gross mismanagement, unjust enrichment and corporate waste.
No hearing date has been set.