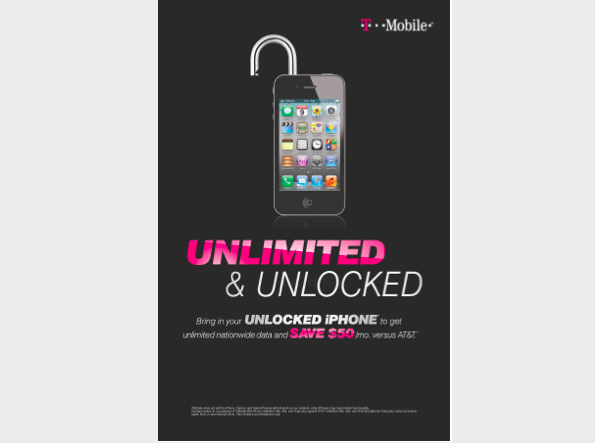 For a moment forget about all the attention T-Mobile is placing on the iPhone and their soon-to-be refarmed network, and remember that the iPhone is just one of many smartphones that will take advantage of this new capability. In fact, any phone with 1900MHz HSPA+ or HSDPA will be table to take advantage of T-Mobile's refarmed network in a big way and that opens up the door for a heap of new possibilities. Just take a look at Negri Electronics or Expansys-USA and the large swath of smartphones that will soon work that you never could have considered using before.
Yes, there will be a cost involved in bringing an unlocked smartphone over to T-Mobile, there always has been and for some of us, that's just the price we pay for using what we want. For others, the high price of an unlocked smartphone may be a roadblock to an arguably better digital life. The combination of T-Mobile's unlimited data plan and any smartphone, never mind just the use of the iPhone 4S or potentially the iPhone 5, is hopefully very enticing for current T-Mobile customers as well as competitor customers looking for less expensive options. T-Mobile is obviously placing a lot of hope on the refarmed network, not just for the use of unlocked iPhone's and other smartphones, but also to free up spectrum on their AWS bands for LTE.
So I ask you, iPhone or not, will you consider or do you plan on bringing an unlocked smartphone over to T-Mobile's network?