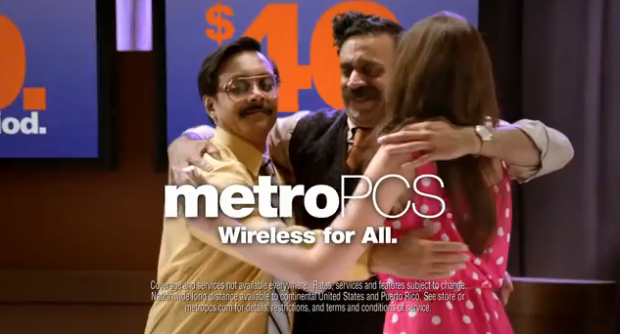 A new report puts T-Mobile right back into the mix for potential suitors for MetroPCS as an "unnamed source" says MetroPCS is having "off and on" conversations with possible merger partners. None of the parties would comment, which include T-Mobile, Dish Network, and Sprint Nextel according to DealReporter. 
The source says that any potential deal would include both stock and cash, though they urged caution as the conversations have not yet hit any sort of "official" negotiation stage yet. MetroPCS remains an interesting target because of its positive balance sheet and in the case of Sprint, similar networks.
Reports had indicated earlier this year that Sprint was at the end of discussions with Sprint to merge, however the deal was reportedly tanked by Sprint's board. Sprint has never confirmed any talks or discussions with MetroPCS, however a deal with Sprint is the most sensible considering it would be the least technologically difficult as both carriers support CDMA networks.
For now, it seems like this story cycles back around every few months and while it's certainly possible that the industry will continue to merge as AT&T and Verizon move away from the competition, there is nothing here to show that any of the talks have advanced into anything more than the very early stages of conversation.
It seems unlikely at this point that T-Mobile, never-mind Deutsche Telekom would consider investing serious resources into purchasing or joining with a network that would require significant technological work to join forces.