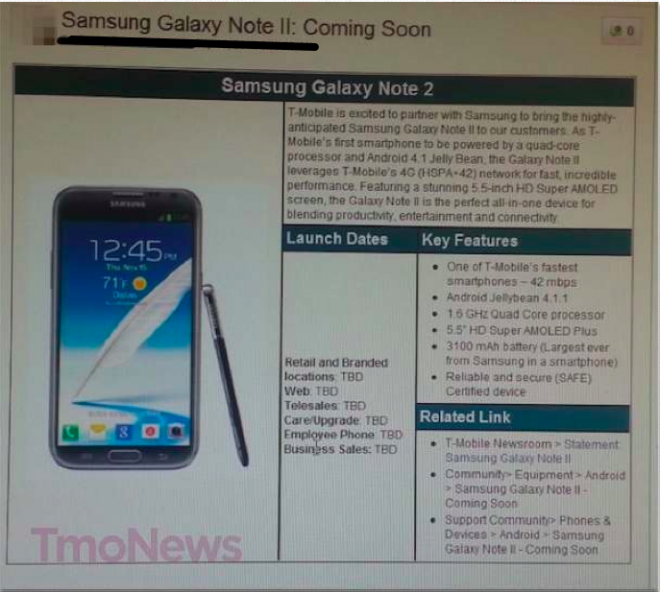 With confirmation that the Galaxy Note II would arrive on T-Mobile's network sometime in the near future, we're left without many unanswered questions, except for the actual release date and price of course. Unfortunately, there isn't anything new in this internal screen grab other than the confirmation of specs including the quad-core processor, HSPA+ 42mbps and 3100mAh battery. In other words, pretty much everything we learned yesterday, though we admit we had some hope that T-Mobile and Samsung might come together and future proof the Galaxy Note II for T-Mobile's LTE network, which admittedly won't launch until the middle of next-year.
Perhaps I'm being a bit overzealous by hoping for LTE, but we'd like to see T-Mobile start to prepare customers for a network that is coming, even if it's still 10-12 months away. Hey, it's working for Sprint as they announced they've sold more than 1 million LTE devices well before their network is in any condition to be considered "widespread."
LTE or not, the Galaxy Note II is a major win for Samsung and T-Mobile alike, this is a great device that is sure to please many, many Android fans.