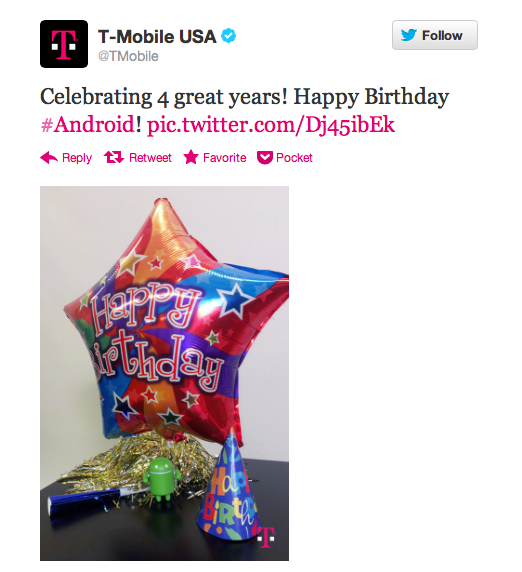 T-Mobile wants to wish Android a very happy fourth birthday and so do we. If we said Android had come a long way in four years, we all know that wouldn't even be close to telling the full story. It's been a long road with highs, lows, troubles and greatness all culminating in Android's current lion share of the world smartphone market.
So, let's celebrate four years by asking what's your fondest memory of Android? Was it your first smartphone, or perhaps your first app download? Maybe it was the first time you bought someone from Amazon online? Let's hear your story.
Relive all the action below thanks to this video from the folks at MobileBurn who captured some of the live T-Mobile G1 launch event as it went down.