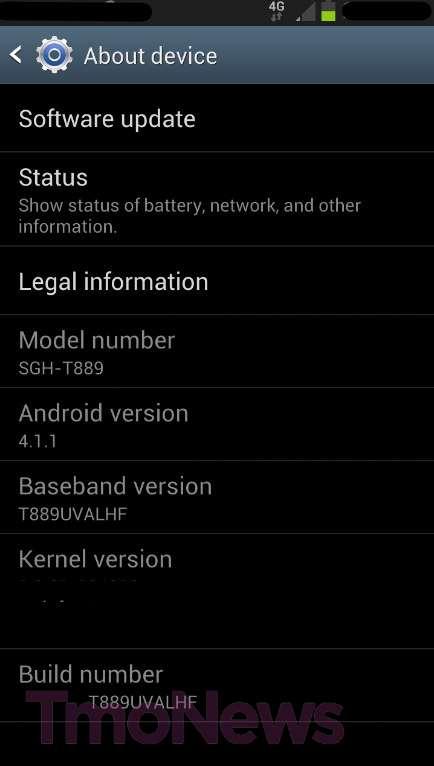 We've already pretty well confirmed that T-Mobile will be among the US recipients of the Galaxy Note II, but this time we've got some leaked firmware to tell us what's going on under the hood. First things first, Jelly Bean is of course present along with HSPA+ capability. Unfortunately, there doesn't seem to be any sign that T-Mobile will future-proof the Galaxy Note II with LTE compatibility, but given that all of this is just rumor and speculation, there's a chance we could be surprised.
The current firmware is being tested as the T889UVALIC, compiled on the 15th of September. This build number is different than the T889UVALHF build number we received with our first images of the SGH-T889, otherwise known as the Samsung model number for the Note II.
We're going to go out on a limb and say that the specs SamMobile has compiled for the T-Mobile-bound Galaxy Note II differ in one way — as we've been told to expect a HSPA+ 42Mbps radio, and not a 21Mbps radio. The quad-core processor, 5.5″ display, and the rest of the specs from the original Samsung announcement remain intact. It looks like Samsung will do a similar style launch as the Galaxy S III and launch the same device around the world.
Until we can get our hands on some more info that confirms a timeframe for release, you can take apart the leaked firmware and see what other goodies you can find. Hit the link below to get your sleuthing on.