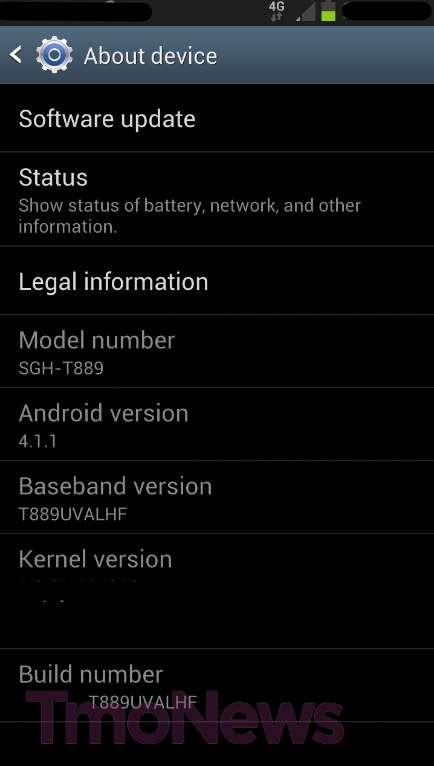 Here's something I know that will hopefully make some of you very excited, the prospect of T-Mobile getting the Galaxy Note II. Well, that's exactly what we think is going to happen as the future-bound T889 for T-Mobile looks very much like a Galaxy Note successor on T-Mobile. In fact, there's even "about device" build screen for you to ogle and discover with Jelly Bean.
So what's with our confidence level? Well, for one, the original Galaxy Note is the T879 so the model number jump to T889 makes some sense as a Galaxy Note successor. Unfortunately, beyond telling us there is a 720 x 1280 display, the UA proof for the T889 doesn't offer us a lot of extra info.
We are being told that the T-Mobile edition does keep the Exynos processor and runs on T-Mobile's HSPA+ 42Mbps network. Other than that, we're still pretty limited on the available intel, including and most important: release date and price. Given that the device just launched last week and Samsung's common delayed US launches, it could be sometime before we see this arrive stateside.
Still, it's nice to start putting the pieces together for a T-Mobile launch. Like all things, take this with a grain of salt until we can find images of a T-Mobile branded device hanging around in the wild and an official announcement from the T-Mobile mothership herself.