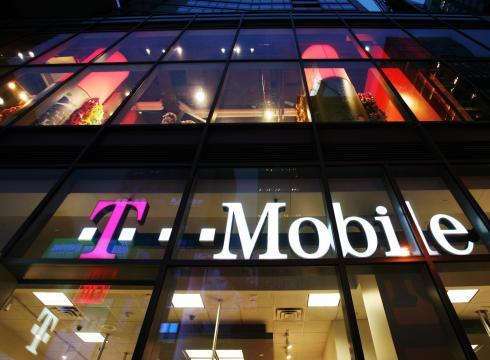 I believe it goes without saying that the prospect and return of an Unlimited Data plan to T-Mobile excites us to no end. Perhaps it's psychological, but the comfort of knowing you won't be throttled is both exciting and makes us remember why we're happy our beloved underdog carrier had a change of unlimited data heart.
Even with the return of Unlimited Data, the question turns to how many of us truly need it? According to a new report from NPD Connected Intelligence, the "vast majority" of people do not. The company installed an app on 1,000 Android smartphone volunteers spread among the big four carriers and tracked how much data each volunteer used each month.
The majority of customers on AT&T, Sprint, T-Mobile and Verizon don't even use 2GB of data per month, well below all the current data caps afforded by each carrier. According to NPD data, T-Mobile does have the most data hungry users, with more than 11% of customers using more than 3GB per month of data, versus 4% for AT&T and Sprint and 3% for Verizon.
NPD analyst Eddie Hold told Tech News Daily: 
"T-Mobile consumers tend to be younger," said Hold. "Younger demographics are the ones we find hit the network harder by doing a little video and music streaming."
Even while Sprint customers have unlimited data available right at their fingertips, they don't take advantage of it as much as we might believe:
"In general, Sprint's usage is the same as the other networks and less than T-Mobile," Hold said.
T-Mobile's numbers aren't that surprising, especially given their recent June report that showed customers with smartphones running on their HSPA+ 42Mbps network use an average of 1.3GB of data per month.
All these stats and data aside, T-Mobile will rack up a marketing win with the ability to call out Sprint for no longer being the only one with unlimited data. Add that to their HSPA+ 42Mbps network, Sprint's slow LTE roll out and with T-Mobile's refarming opening up the door to hundreds of unlocked handsets, they should be prepared to fire a shot across the Sprint bow later this year.