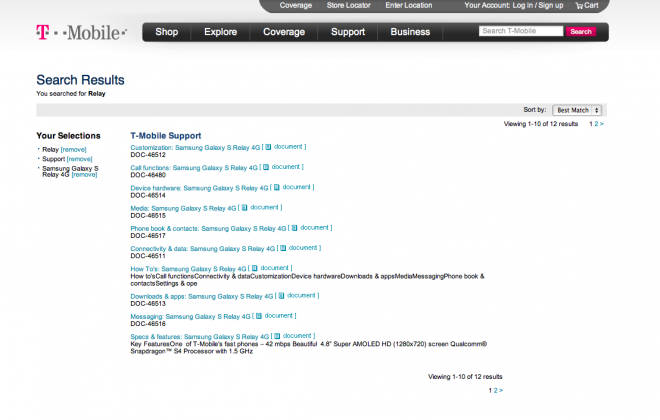 T-Mobile's website is finally giving away some Galaxy S Relay 4G tidbits, even if it's only as minimal as "confirming" the existence of the device. Before anyone runs away with themselves, the very last section on this page lists a few specs — those are for the Galaxy S III and are undoubtedly here as placeholders. You've been warned that those are not the final specs as best as we can tell for this device, so maintain your calm.
Still, it's glad to see T-Mobile's website finally posting something that tells us the Galaxy S Relay 4G is bound to arrive soon. Of course, Samsung's website has already confirmed the existence of the device, but T-Mobile's own postings tell us we may not have much longer to wait before we see someone, be it Samsung or T-Mobile unveil the newest QWERTY in Magenta's lineup.
Unfortunately, none of these links are live and/or require a log-in that we don't have. So, what's behind door number one is anyone's guess.
Thanks Ana!