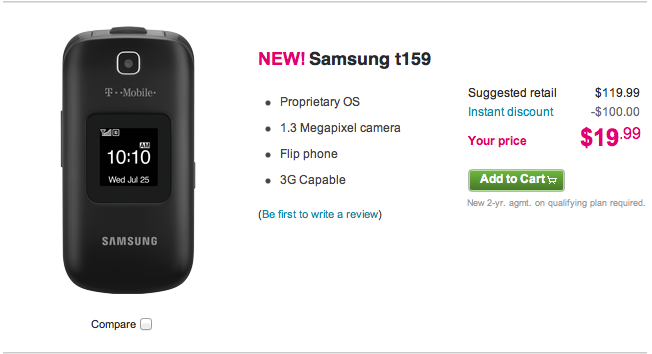 T-Mobile launched the Samsung T159 flip-phone this morning, amidst the glory of the Galaxy Note, we don't want this little bad boy getting lost in the background. All too often around here we focus on just the smartphone lifestyle, and forget that not everyone is ready to leave their feature phones behind.
The T159 sports a 1.3 megapixel camera, text and picture messaging along with bluetooth connectivity on T-Mobile's 3G network. It's not a spec stunner, but then again, it isn't supposed to be — this is perfect for Mom, Dad, Grandma or anyone who just doesn't want their whole life tied to a smartphone.
Take a look on T-Mobile's website.