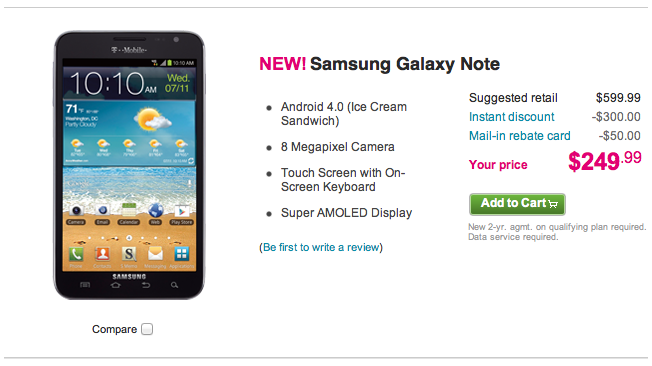 Right on cue for August 8th, T-Mobile's website now shows the Samsung Galaxy Note and "New" T-Mobile myTouch and myTouch Q as available for purchase. We've already taken a look at the Galaxy Note and while the device itself may begin to show a bit of age, it definitely remains one of the best devices Samsung has on the market.
The new myTouch devices are perfect for the first-time smartphone buyer as an introduction to the Android platform. There's plenty to love, just make sure this phone goes to the right kind of buyer, and not to the power user.
We'll have full previews of both myTouch devices up later this week. For now, go and get your Galaxy Note from T-Mobile.