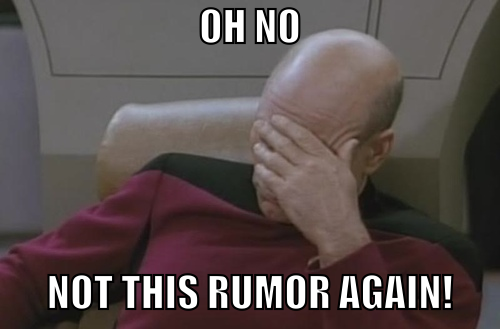 Oh here we go again as former telecommunications executive Sol Trujillo is said to be working on finding private-equity firms interesting in financing a buyout of part or all of T-Mobile USA. Trujillo, the former head of phone companies U.S. West Communications, Orange SA  and Australia's Telstra Corp has approached at least two private-equity firms: KKR & Co and Blackstone Group LP about bidding for all or part of the nation's fourth largest carrier.
According to the Bloomberg report, the groups that have held "preliminary" discussions with Trujilo have "reacted with skepticism to the proposal due to its size and cost of financing." T-Mobile USA is said to be worth as much as $30 billion, with spectrum as its most valuable piece.
Trujillo has also said to be holding the same type of talks with private-equity groups interested in taking over the nation's third-largest operator, Sprint.
"Financing is cheap right now. But even though it's possible, it doesn't mean that such a deal is going to happen," said Tom Taulli, a Newport Beach, California-based consultant for mergers and acquisitions. "We've not seen many $10 billion- plus leveraged buyouts anywhere."
Trujillo declined to comment, as did Deutsche Telekom, Sprint, KKR and Blackstone. Deutsche Telekom does however remain open to a partial or complete sale of its U.S. division and would use the money to further invest in their European assets. According to persons familiar with the matter, a private-equity sale has not been discussed by Deutsche Telekom's board.
With U.S. carriers struggling to accommodate surging data use in big cities, most potential buyers "would find T-Mobile's spectrum far more compelling than its customer base," said Atlantic Equities' Watts.
A stand-alone deal to buy T-Mobile would likely face less regulatory hurdles as such a deal would be thought not to reduce competition in the same manner an AT&T takeover would have.
The real question we're asking is whether or not now is really the right time for DT to explore a buyout? With a $4 billion network investment now underway and a "challenger strategy" set to revitalize the company, T-Mobile hopes to have a plan to re-energize the business into 2013. T-Mobile is also in the midst of selling of the company's 7,000 US towers, which will offer a $2-3 billion investment in T-Mobile's network strategy.
No matter how much we may want it, it seems that T-Mobile is always at the front and center of buyout rumors. Will they never end?