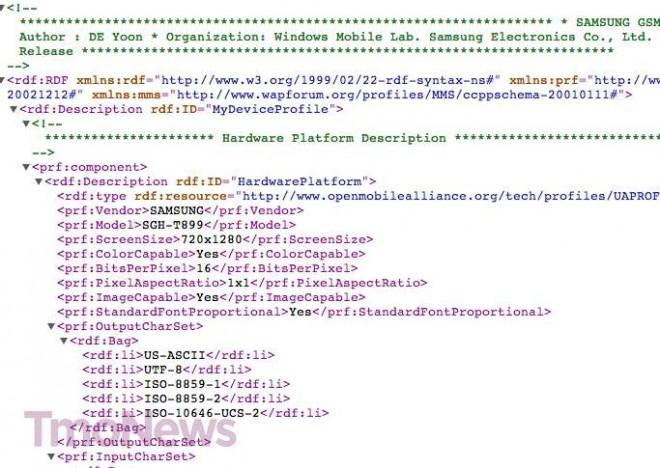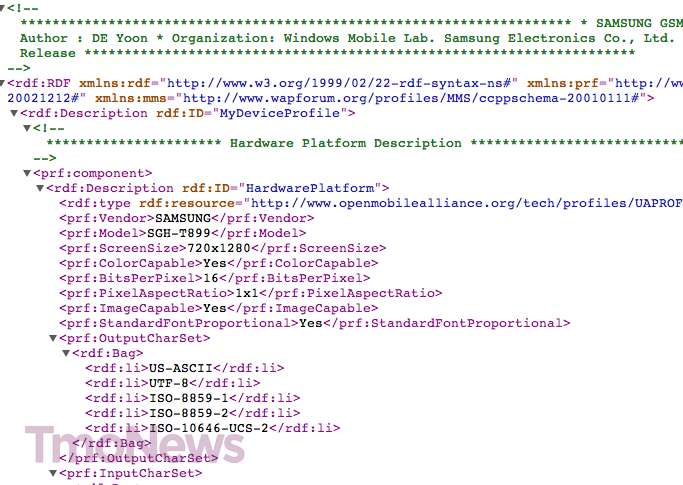 We always love starting off the week with new details for an upcoming smartphone and this time we're hopping back on to the Windows Phone train and tiny bit of new intel on the upcoming Samsung Odyssey. This time the information comes from the boys at SamMobile, with some new details on the Samsung Odyssey, which if you recall was the phone we discovered earlier in the week as the Samsung SGH-T899 headed for T-Mobile with LTE.
According to SamMobile's intel, the Samsung Odyssey will feature a 4.8″ HD Super AMOLED display, 8 megapixel rear camera, 1.9 megapixel front-facing camera, 16/32GB size variants with expandable microSD storage and a dual-core Krait 1.5GHz processor.
Now here's the thing, this information is a little contradictory to the information obtained by The Verge which shows a 4.65″ HD display. A major or minor bit of differentiating information depending on your point of view, but it's definitely a Galaxy Nexus size vs Galaxy S III size comparison. So, whichever size you like best is the one you should be rooting for. Still, we have to lean a little more toward The Verge as their intel is supported by a leaked document — however, we have no reason to think the intel from SamMobile isn't correct either, so it's a toss up.
So, there you go, a bit of "new" intel on the upcoming Samsung Odyssey, headed to T-Mobile later this year.