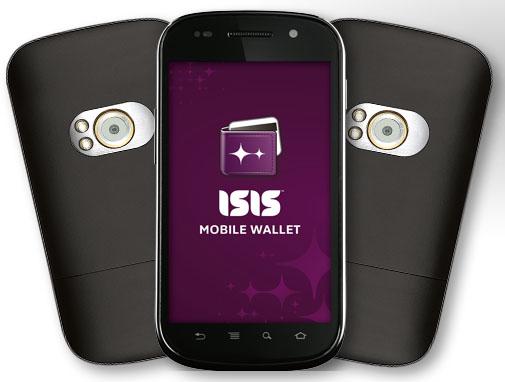 With T-Mobile announcing a software update for the Galaxy S II that includes "ISIS" details, the internet is abuzz with what exactly T-Mobile was updating. Thankfully, Bloomberg seems to have the answer with a report that ISIS' CEO says to expect a September launch in two test markets. In fact, the two test markets, Austin, Texas and Salt Lake City, Utah are the very same markets we discovered as T-Mobile's own test markets back at the end of July.
In T-Mobile's case, they plan on allowing customers to download applications and content and utilizing Near Field Communication (NFC) in more ways than one:

The mobile payments concept is compelling, and T-Mobile is participating in the Isis joint venture to make that a reality. But NFC can simplify much more than purchases. Let's take a look at three exciting opportunities for NFC — beyond mobile payments.

Your wallet. With Isis, you won't have to carry around a physical credit card, but there's a lot more in your wallet that can possibly move onto your phone with the introduction and adoption of secure NFC services — things such as reward cards, membership cards and even your personal ID. It also can become a compelling way for merchants to share offers and discounts.
Your key for access and content. With NFC, your phone has the potential to replace your keys and your tickets, and NFC tags can let you access and download rich content.
Your command center. NFC has the potential to automate common tasks and commands. For example, imagine getting into your car at the end of the day, and, with a simple tap, your phone knows to bring up a traffic map and send a quick text message to your family members letting them know you're on your way.
When it comes to devices, Mastercard has already given their blessing to T-Mobile on three devices, the HTC Amaze 4G, Samsung Galaxy S III and Samsung Galaxy S II. We expect more approval down the road, especially given that the Blackberry 9900 and Galaxy S Blaze 4G each include NFC capability.
With three national carriers behind ISIS, we have high hopes that it will succeed where Google Wallet is currently struggling to keep its head above water. NFC may very well be a major part of our mobile future, and it's now up to Verizon, AT&T and T-Mobile to try and prove that.