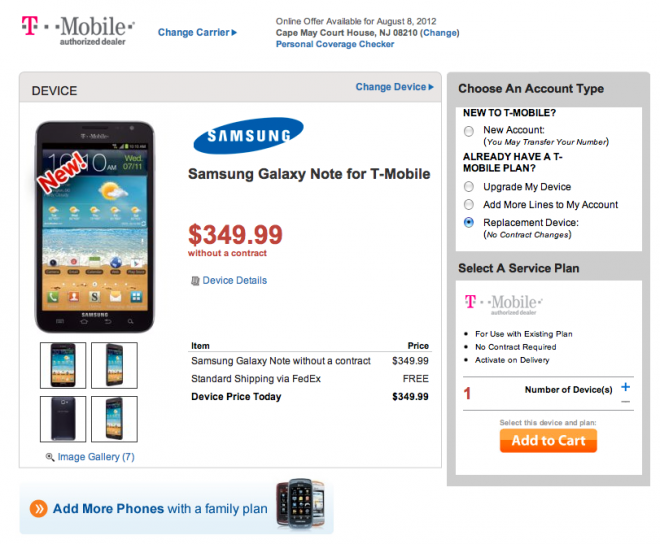 Update: Sounds like the deal may have been short-lived as many of you are complaining of canceled orders. Perhaps the pricing was a mistake and the influx of orders alerted someone to the problem.  Walmart says the price was incorrectly stated and has canceled all existing orders. Boo. 
No, your eyes aren't deceiving you, Walmart is in fact selling the T-Mobile Galaxy Note for $349.99, no contract. They are also selling it for free with a new contract, add-a-line and $29.99 with a qualifying upgrade. In other words, they are decimating T-Mobile's own corporate pricing.
Yeah, there is almost zero reason to pass this up if the Galaxy Note is on your Radar.