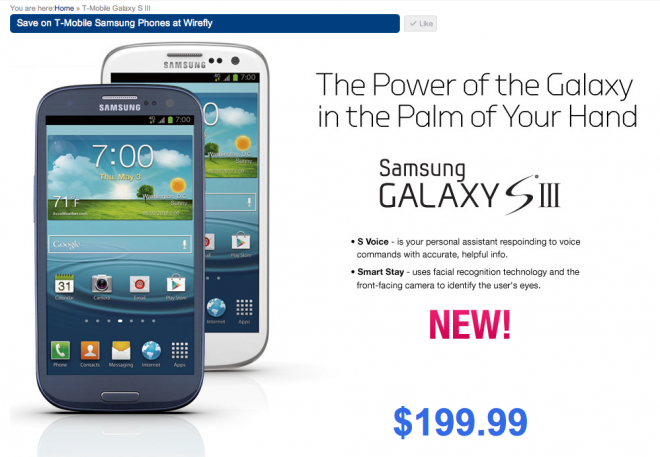 Oh hai there friends at Wirefly and thank you for selling the Galaxy S III cheaper than the carrier itself. In fact, Wirefly's price of $199.99 is $80 less than T-Mobile is selling it for directly. What else do you need to know? You're likely to be a lot smarter about spending that leftover $80 than any wireless carrier will be.
The really good news? This price is good for both new and qualifying upgrades, which is our favorite thing to report on deal alert stories. Orders today will ship on Friday and arrive hopefully within just a few days, leaving you plenty of time to decide how to properly spend your $80 savings over purchasing directly from T-Mobile. These are Galaxy S III units of the 16GB variety, but at that price we're not really complaining.
I'd take advantage of this opportunity now, before the person next to you decides this price just can't be passed up and grabs the last one.