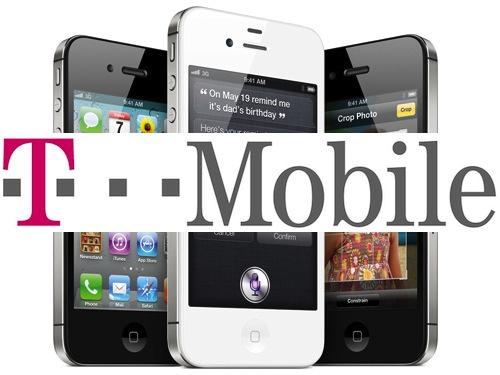 Here's an interesting Bloomberg report indicating that T-Mobile USA could use parent company Deutsche Telekom's existing sales agreement with Apple to sell the iPhone in 2013. That's the word on the analyst street says Sanford C. Bernstein's Craig Moffett.
Moffett says Apple and Deutsche Telekom are "increasingly likely" to reach an agreement for Deutsche Telekom's US brand to sell the iPhone sometime next year. T-Mobile is already struggling to keep contract customers, often blaming the iPhone as the number one reason customers are leaving the company.
"iPhone availability at T-Mobile USA would likely reduce contract losses at that company, and push Deutsche Telekom U.S. to a net revenue growth position much sooner than the market expects," Moffett wrote.
With Apple extending it's sales agreements beyond the top national carriers into regional players such as Leap Wireless, C Spire and Sprint's Virgin Mobile brand, T-Mobile's looking increasingly out of the loop without the Apple handset in their lineup.
In the meantime, T-Mobile is concentrating on refarming their network in the hopes of partly appealing to existing, unhappy iPhone customers mainly on AT&T who will find a less cluttered network combined with significant monthly savings on T-Mobile.
For a moment try to consider that no matter where you stand on the iPhone as a smartphone or Apple as a company, the lack of T-Mobile's selection of the popular device is leaving them looking increasingly embarrassed while regional prepaid carriers are stocking shelves. The bottom line has been for some time that T-Mobile needs to place the iPhone in their smartphone portfolio if for no other reason than to prevent customers from leaving and looking for it at a competitor.