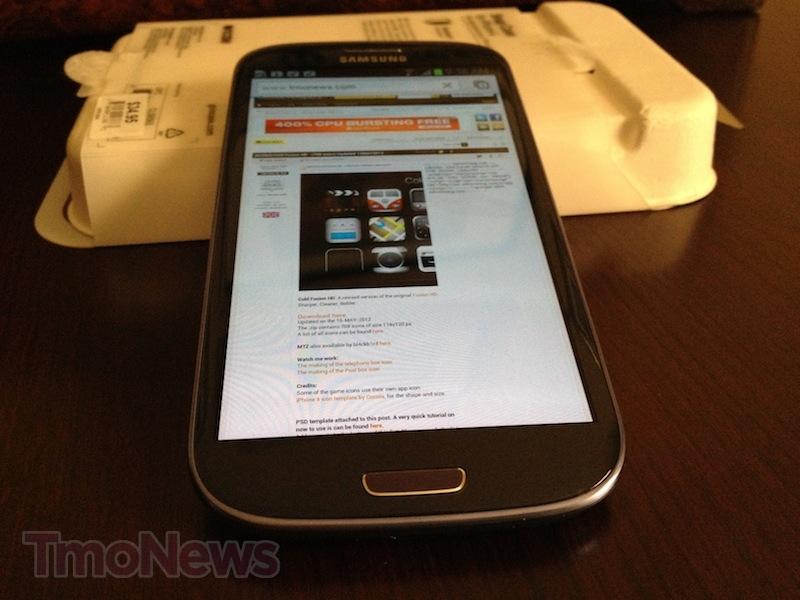 Today, June 27th marks the second "launch day" of T-Mobile's Galaxy S III launch with the expansion of Galaxy S III sales to all channels: retail, care, My T-Mobile and more pending inventory availability. T-Mobile's launch kicked off in two parts with the first happening on June 21st with select retail and branded locations receiving availability in the top 29 markets, and even then inventory was limited enough to restrict sales to select locations inside those markets.
Due to the excitement surrounding the launch of the Samsung Galaxy S III, customer demand will exceed the expected launch quantity available on June 21 T-Mobile anticipates the remaining Retail and Branded locations will launch on June 27. Stores that do not receive the initial distribution, and stores who sell out of their initial stock, should use the GSIII Call Back List and contact customers when the devices are available.
For the moment, inventory availability remains a major hurdle in finding a Galaxy S III from any official T-Mobile "location," including corporate retail stores or even through customer care. As we learned last night, Samsung's taking a hit of their own due to inventory constraints and T-Mobile customers are feeling the frustration as they search to find this magical device.
Let us know if you are able to find a Galaxy S III today, and where. Sound off so others can find their own!