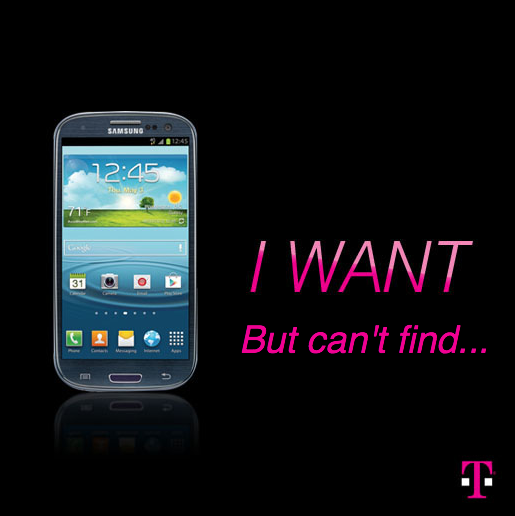 While heavy demand for a new product is generally a case most companies wish for, in Samsung's case it may have a heavy price. As Samsung struggles to keep up with demand, the lack of available units may cost the company 2 million units of sales in just one month. There is little question that Samsung's Galaxy S III is in heavy demand and Samsung says it's on track to become its fastest selling smartphone ever, with sales likely to top more than 10 million units sold in the first two months.
"Samsung might have been caught off guard by the demand, not because they did not believe in their own products, but because they might have over-estimated the competition," said Gartner analyst Carolina Milanesi. "In other words, aside from the iPhone and HTC's oneX there's not much out there at the moment, which would have certainly helped Samsung."
Samsung blames part of the delay on issues caused by the case that were a "temporary blip" and have been since been resolved. For T-Mobile and Sprint customers, the launch has been rocky, with T-Mobile moving to a two-pronged approach to avoid a launch day frenzy that was met with disappointing quantities of Galaxy S III units for sale.
As it stands, Analysts expect Samsung to get back on track next quarter, but not before Barclays lowered forecasts for Samsung's second quarter Galaxy S III shipments to 6.5 million from 8 million. However, they raised third-quarter estimate forecasts by 1 million to more than 15 million units sold.
The obvious statement here is that Samsung's Galaxy S III unit is one of the first handsets to be truly compared to the iPhone as a bona-fide contender, rather than the "…least bad alternative," says CLSA analyst Matt Evans.
"The change in status is most evident in the uniformity of the device among the five U.S. carriers. Unlike the Galaxy S II, there's little customization. Samsung has obviously developed huge leverage in negotiations with carriers and created a 'must have' handset."