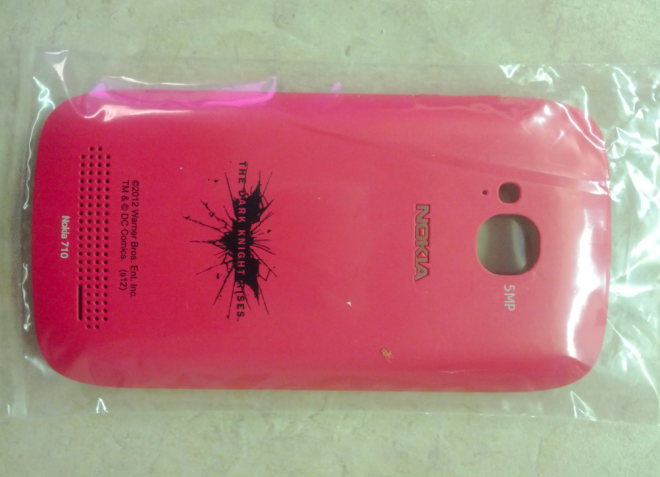 Nokia and T-Mobile are looking to add a little "The Dark Knight Rises" into your life with a brand new promotion targeting Lumia 710 buyers both future and past. The promo offers specially designed Xpress-on covers in Magenta, Cyan, Yellow, Black, and White with a special Batman logo.
Nokia has officially announced the details surrounding the promotion and we're pretty happy with how easy they are making this:
The promotion will run exclusively at T-Mobile stores from June 20 – July 31, during which customers can pick up their covers in T-Mobile stores.
TDKR Xpress-On covers are free to existing Nokia Lumia 710 customers, as well as with the purchase of a new Nokia Lumia 710
 Learn more about the exciting 4G Nokia Lumia 710 Windows Phone and the TDKR Xpress-On cover offer here:  www.nokiausa.com/us-en/thedarkknightrises
Honestly, this is a pretty sweet deal considering it benefits existing Lumia 710 owners, that's just good customer practice from Nokia.